Teeny Tiny Stevies, Presented By Sandy Point Music Club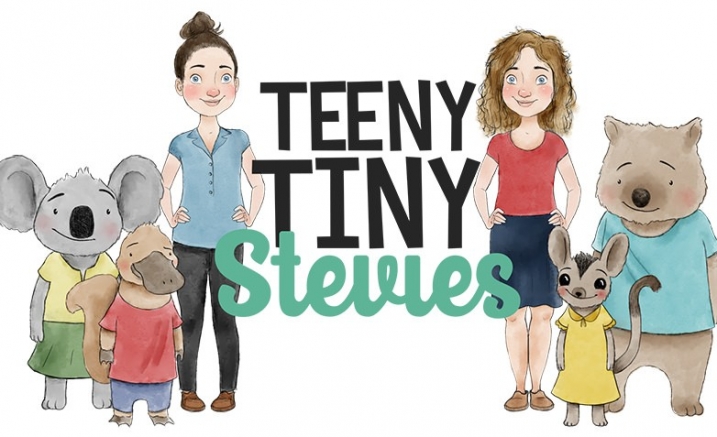 Sandy Point Music Club presents 'Teeny Tiny Stevies'

On Sunday 29 October 2017. 

Doors Open 10.00am, show starts 10.30am.
Teeny Tiny Stevies had their beginnings as a side project for sisters' Sibylla and Bethany Stephen's alt-folk-pop band 'The Little Stevies'. Though a children's music project, it's quite likely different than anything you've heard before.
It all began when Sibylla's (Byll's) first child hit 'toilet training' age. When she asked childcare if there were any books or songs that might help introduce the idea of going to the toilet she was handed just one, pretty basic, storybook. After an online search revealed even less inspiring musical options, the penny dropped - they should write their own.
And so the idea was born. They would create a children's album in which every song included would be useful and practical, starting with going to the toilet …on the toilet! Identifying other "challenges" young kids face universally, they decided to use each one as a topic to write a song about.
On their debut release 'Useful Songs for Little People', Byll and Beth have written about getting dressed on your own, being patient, having a new baby brother or sister on the way, eating well, non-traditional (but very normal) family units, using manners, helping to clean up, personal hygiene, going to bed at night, and not being afraid of the dark.
Above all it was important to them that the music wasn't so basic that it quickly became tiresome for adults dealing with repeated listens. They wanted to make an album that stood up musically in its own right with lyrics that kids could relate to. It is safe to say that they have realised that dream with their debut being described as "children's music for the kids of real music lovers".
The physical CD itself contains a craft activity in that it comes with a blank front cover and sticker sheet of characters that enable kids to design their own - and also includes a poster for their wall.  
Partnering with brilliant Melbourne-based animator Simon Howe they have also created some very beautiful and playfully entertaining music video clips.
Lead track "On the Toilet"has also been turned into a children's picture book.
Location

Sandy Point Community Centre
Church Parade, Sandy Point, Victoria 3959

Contact Details

David Iser, email: sandypointmusic@gmail.com, facebook: sandypointmusic
This event is currently closed and no contact details are available