CATHAYPLAYHOUSE
2017 PRODUCTION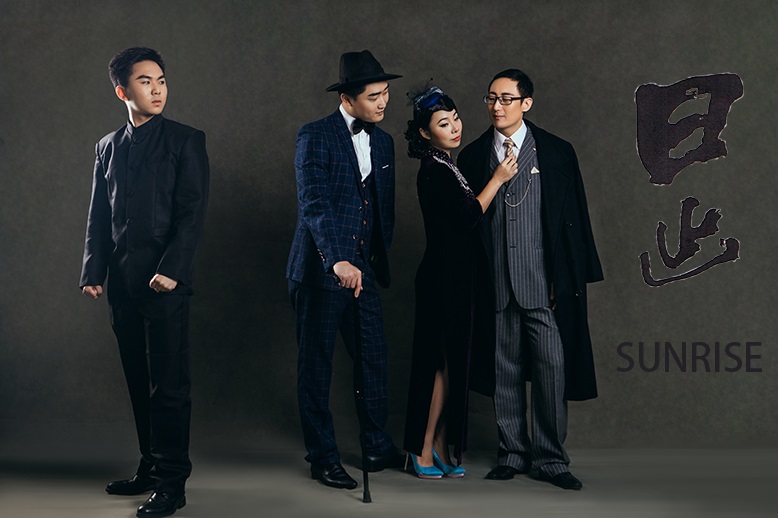 At the 14th year of consecutive production, Cathay is bringing back a half-century classic in mandarin play history - 'Sunrise' - written by CAO Yu.
A Socialite Lady CHEN Bai-Lu is meeting her childhood boyfriend FANG Da-Sheng, who has travelled far from the countryside in hope to bring her back. But only for him to find his once lover is now trapped in the luxurious yet depressing way of life. Despite feeling disgusted about the people around her, she kept mixing with them for her high life.
Orphans to Prostitutes, Clerks to Bankers, Gangsters to Godfathers, everyone around her from different class are struggling to survive in their own way. It was the darkest moment before dawn at the 1930 Shanghai.
Session Time
Show A: 27th, Sep, 2017 (Wednesday) 7:00 pm
Show B: 28th, Sep, 2017 (Thursday) 7:00pm
Show C: 29th, Sep, 2017 (Friday) 7:00pm
Show D: 30th, Sep, 2017 (Saturday) 2:00pm
Show E: 30th, Sep, 2017 (Saturday) 7:00pm
Performance Venue
NIDA Parade Theatre
215 Anzac Parade, Kensington NSW 2033
Contact Details:
Cullen Luo 0401570178
Chris Lu 0430074733
http://www.cathayplayhouse.org/en/ (official site)
This event is currently closed and no contact details are available