Nefesh & JEMS High Holidays Services 2017
The main Nefesh High Holiday Service (for members) will take place at Nefesh, 54 Roscoe St, Bondi Beach.
For details about Nefesh membership, please visit www.nefesh.org.au/membership, or email office@nefesh.com.au
Directions for Bookings:
1. On the next page you will be asked to select:
    (1) Reserved Seat;
    (2) Un-reserved Seat; or
    (3) JEMS Program.
2. After selecting your option, you will go through the entire booking process until the checkout page.
 
3. To select additional seats/options, at the checkout page select

'
Buy More Tickets' 
(link is on the left) and this will bring you back to where you can select another option (like JEMS Program).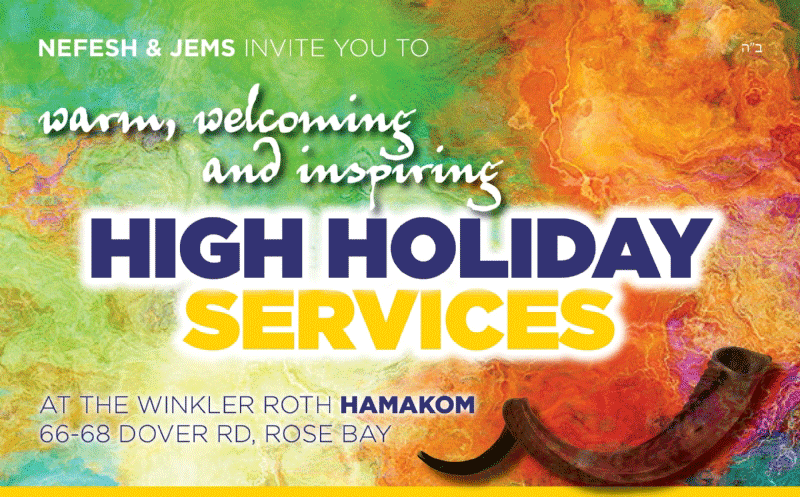 This event is currently closed and no contact details are available