Message From Yunan Gr2 (Oatlands)

         Thinking Outside The Box
                                  Closing Date 13 October 2017
Message From Yunan
Grade 2: Message From Yunan (Technology/Communications) - Starting 25 October
Do you like building things? Can you solve problems? Are you good at writing important messages? If your answer is 'yes', this program may be for you. Imagine this…
Earlier this year NASA sent some children to investigate a new planet, called Yunan. (Do you know anyone who went?) Now NASA has sent you back to Yunan with your family to find out more about the planet. During your visit, you make the most amazing discovery. It could change everything! People will be so happy to hear about your discovery. What do you think it might be?
You are about to ring NASA to let everyone on Earth know about your discovery when your mobile phone breaks. How are you going to get a message to NASA? Luckily NASA gave you the equipment to make a Message Box that may solve your problem. Unfortunately they forgot to include the assembly instructions! But if you can work out how to build the Message Box then you can send your message to NASA. Don't forget to write your message first though!
In this program you will be given all the materials you need. Your job will be to make the Message Box work and send a message before it's too late. Can you do it? 
Program Information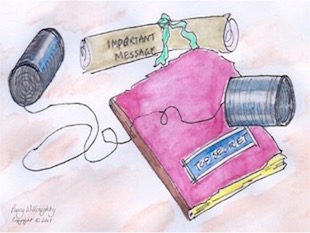 Times:   11:15am - 1:15pm 
Day:      Wednesdays (6 Weeks)
Dates:   25 Oct, 1, 8, 15, 22, 29 Nov   

Full Price:                                           $292.00 (Incl. GST) Less Oatlands PS subsidy:               -$146.00 (Incl. GST)  Price for parents:                             $146.00 (Incl. GST)   
Note that this program is only open to students attending Oatlands Primary School.               
Venue
Oatlands Primary
73-93 Kurrajong Road                                                                                                                                                     Narre Warren Vic 3805
Teacher
Rhonda Ooi
 
This event is currently closed and no contact details are available