In Conversation: Raewyn Hill and Satoshi Okada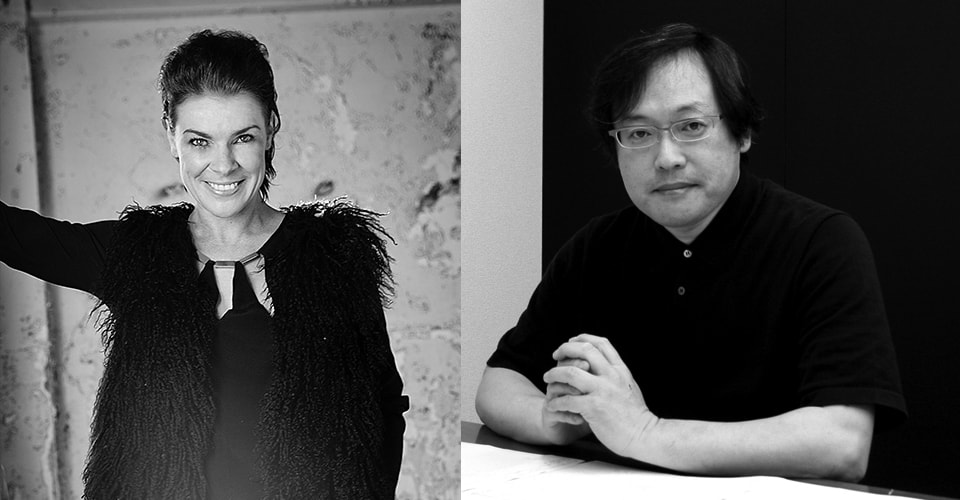 Join Co3's Artistic Director and renowned Japanese architect, Satoshi Okada as they discuss their work for the world premiere season of THE ZONE.
THE ZONE is an insightful expression into the power of a collective voice and drives a conversation around how communities form in extraordinary circumstances.

Inspired by images from Surrealist art THE ZONE explores the formation and dissipation of communities; the global and the local, the unified and the disparate, the victors and the victimised.
His designs can be found throughout Japan and worldwide, and for the first-time renowned architect, Satoshi Okada, is making work for the stage. Collaborating with Co3's Artistic Director, Raewyn Hill, Okada-san's large scale set piece will transform the Heath Ledger Theatre in September for THE ZONE.

Raewyn discovered Okada-san's work over a decade ago, when drawn to the simplicity of form, and the importance of light within the design of his Mt Fuji House (2000). They eventually met in Tokyo in 2012 when both their works were presented at the National Arts Centre, Tokyo. During Raewyn's AsiaLink residency at Tokyo WonderSite in 2016, she finally invited him to create the set for her new work, THE ZONE.
This pre-show talk will give audiences an insight into Okada and Hill's work and how their meeting has created new opportunities in dance and architecture.
COST: $45 INCLUDES PRE SHOW TALK AND TICKET TO SEE THE ZONE PERFORMANCE
Thursday 7 September 2017
Talk: 5.30pm – 6.30pm
Performance: 7.30pm – 8.30pm
Heath Ledger Theatre, State Theatre Centre of WA.
For all inquires, please contact Co3 on (08) 9226 2322 or via info@co3.org.au

This project has been assisted by the Australian Government through the Australia Council for the Arts, its funding and advisory body.
This event is currently closed and no contact details are available