Laying the Ghost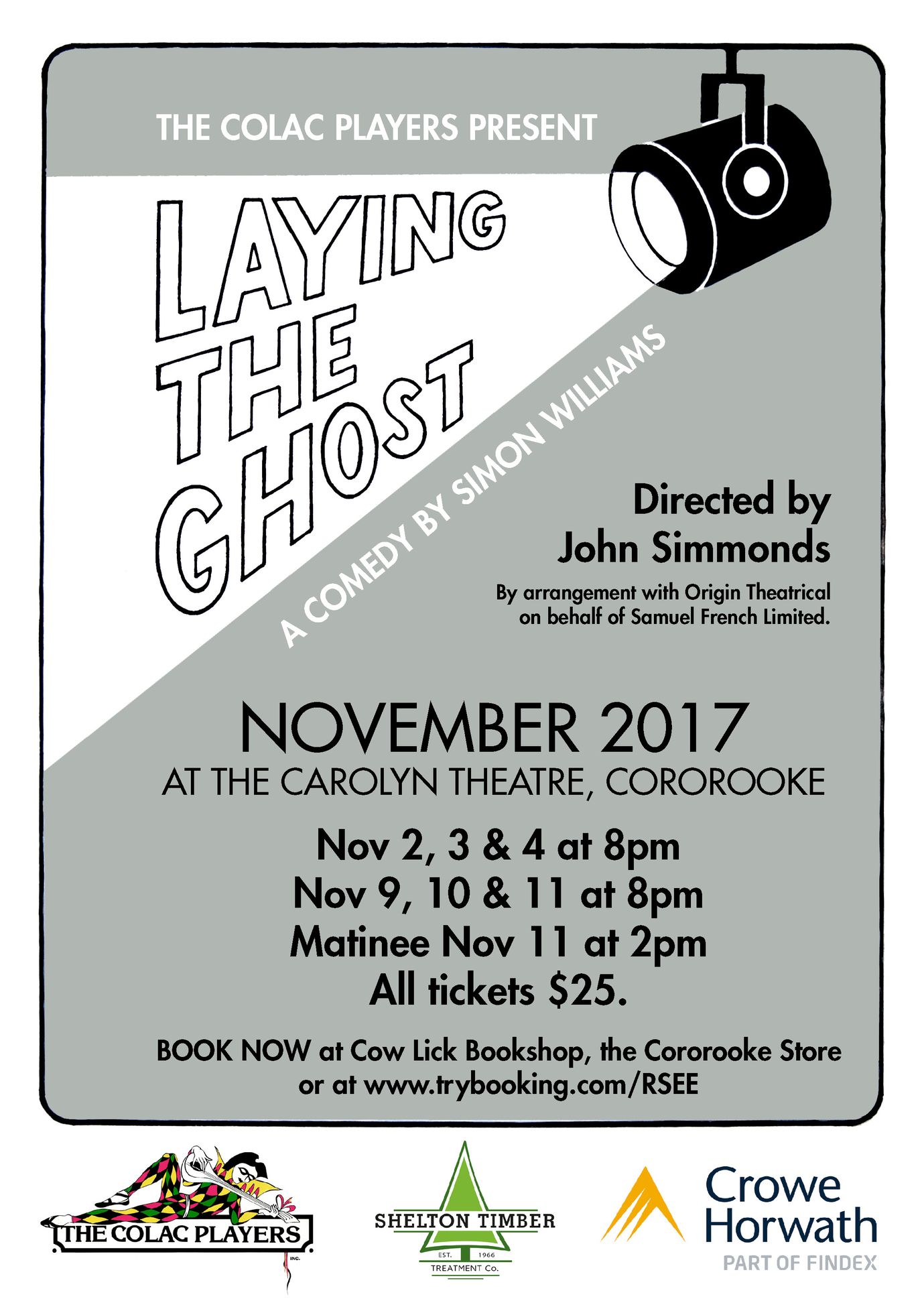 This hilarious, touching and enchanting production is  a thoroughly entertaining theatrical show featuring the talents of Colac and district performers and crew.
Laying The Ghost tells the charming story of Margot Buchanan, a witty former actress who lives in a retirement home. A series of quirky characters drop by on her 70th birthday, including an aspiring young actress, Margot's controversy-prone ex-husband Leo, Leo's current wife Judy, the tabloid press and an unwanted kiss-o-gram.
Dates and times for the play are:
November 2, 3 and 4 at 8pm, November 9, 10 and 11 at 8pm, and a 2pm matinee on November 11.
Location
Red Rock Regional
Theatre and Gallery
520 Corangamite Lake Road,
Cororooke, Vic 3254
Contact Details
Tamara Holmes - 0404 112 885
https://www.facebook.com/colacplayers/
This event is currently closed and no contact details are available