The Bridge Weekend Retreat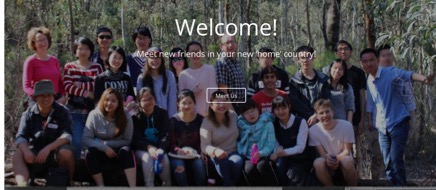 The Bridge Weekend Retreat - an overnight event for international students to spend time with domestic students, enjoy nature and learn about Jesus from the Bible.
When? 22 Sept - 24 Sept 2017
Where? Mountain Trails Campsite (Wee Jasper, NSW) 
Cost: $100 - Includes all accommodation and meal costs. Excludes petrol contributions and dinner on Friday night.
*DISCOUNTS: We don't want finances to be the reason anyone can't make it - please contact us if a discount of 20%, 50% or 100% would help!! 
REFUNDS: Refunds are available up until 2 weeks before the event (i.e. until 9th September). 
Last year the Weekend Retreat had about 25 people who had a great time together. During the weekend, we spend time getting to know each other during small group discussions and singing (optional) and listening to talks from the Bible in big group sessions. There is lots of free time to enjoy the beautiful scenery around the campsite, and play Ping Pong, board games or other activities. All meals are provided. We sleep in cabins (rooms with 4-8 beds in each).
** There is NO PHONE RECEPTION at the campsite. This means MORE time together and LESS time on technology. You may be unable to receive/take calls.
Travel: We leave by car Friday night around 6 pm. Dinner at McDonalds (Yass) on the way. We return on Sunday, arriving in Canberra around 6 pm. Monday is a public holiday - so we all have a whole extra day for study/rest! Wet weather alternative plans will be made by 2 pm Friday.
Basically, a weekend to make friends and have fun! UC and ANU International Students welcome! 
Location
Mountain Trails Campsite (Wee Jasper, NSW)
998 Doctors Flat Rd, Wee Jasper, NSW 2582
This event is currently closed and no contact details are available