Help us celebrate Kate's 40th Birthday, by donating to CRPS* Research at the Pain Management Research Institute at Royal North Shore.
* Complex Regional Pain Syndrome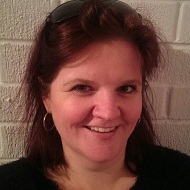 As many of Kate's friends and family know, Kate has struggled for well over 10 years with chronic pain, following her ankle injury playing netball (2001), and yet she still manages to present a bright and cheerful face, and busies herself with her teaching full time.
Dr Paul Wrigley, Senior Lecturer and Staff Specialist, Pain Medicine (PMRI), said: "This is a very worthwhile endeavour! As part of her 40th Birthday celebration, Kate is requesting that in lieu of gifts, she would like friends and family(*) to acknowledge her journey with a donation to CRPS Research.  She has done extremely well personally and contributed very generously with her time and energy the entire time we have been involved with her care."    
* And other 'Friends of PMRI'
All donations are tax-deductible and will be acknowledged promptly.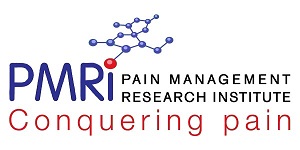 As of last night, we are pleased to advise Kate's campaign has raised

$ 990.
To make a donation, simply click 'BOOK NOW' at the top right of this screen.  You will be presented with a couple of options ($25, $50, $100, or any amount you choose).  You may choose to keep your donation confidential (except for our report solely to Kate).  And finally, you may add a message to Kate, which we will happily forward on to her.  If you would prefer to make your donation over the phone, call Shaan on the number below; or you may send a cheque to "PMRI" at the address shown below.
Note: There is a 30c transaction fee.  Visa, Mastercard and American Express are all acceptable credit cards, however the latter attracts an additional 1.1% surcharge. 
Location
Pain Management Research Institute
Douglas Building, Royal North Shore Hospital, St Leonards, NSW 2065
This event is currently closed and no contact details are available