MLC Girl for a Morning - Thursday, 2 November 2017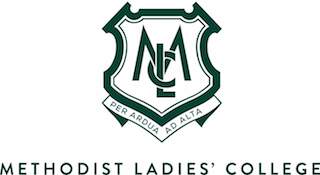 MLC Girl for a Morning
Thursday, 2 November 2017
We are offering girls the opportunity to be a MLC student for a Morning and experience our learning adventure. Your daughter can experience a morning with students at the College and would be set up with a friend, go to classes, share lunch and enjoy the camaraderie.
Girls from Pre-Kindergarten can spend a morning in the Village.
Girls from Year 3 - 6 spend a morning in the our new Junior Years' Building.
 The programme is also open to girls in Middle and Senior Years, who are welcome to spend a day.
Please arrive at MLC 8.30am and meet at the 'flag pole' at the bottom of the Great Court.  
Students can be collected at 1.35pm from this location.
Students should wear comfortable clothing (or their school uniform) and bring food for recess and lunch, a water bottle and a hat.
For further information please contact Chavaune Francis, Head of Admissions 9383 0269 
This event is currently closed and no contact details are available