Maths Problem Solving Club (Essex Heights)

         Thinking Outside The Box
                              Early Bird ends 22 September 2017
                              Closing Date 13 October 2017
                                                          Maths Problem Solving Club
Grade 3/4: Maths Problem Solving Club (Numeracy/Problem Solving) - Starting 24 October 2017
Do you love Maths and want to be challenged? Are you excited by the idea of solving unusual Maths problems and improving your skills? Would you jump at the chance to spend more time exploring interesting Maths topics? If you answered 'yes' to these questions, this club may be perfect for you.
In this club you'll do some maths problems each week that will be challenging and interesting. The teacher will help you if you get stuck and show you new strategies for solving problems more efficiently. In addition, you'll be able to  explore topics such as: How to create Maths tricks, making fractals, Fibonacci in nature, walking the Mobius strip and making and breaking secret codes. Other activities at the club include strategy games and maths competitions. As well as all this, you will get to meet other kids who love Maths.
Program Information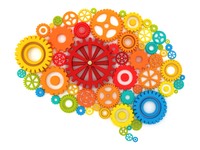 Times:   * 3:30pm - 5:30pm

 (2 hours a week)
Day:      Tuesdays (6 Weeks)

 
Dates:   
24, 31 Oct, 14, 21, 28 Nov, 5 Dec
             * Please note new start and end times. 
Price with Early Bird discount: $295.00
NB: All prices include GST
Teacher
Penny Willoughby
 
This event is currently closed and no contact details are available