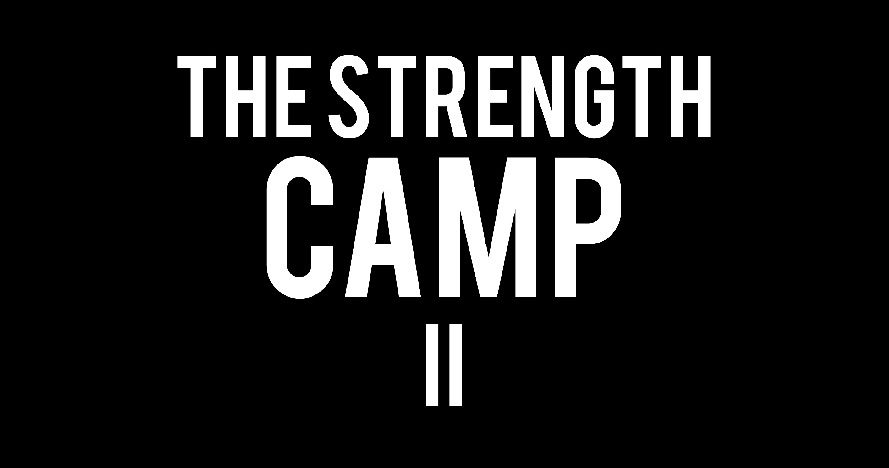 Held over three days, The Barbelle Club's Strength Camp is Australia's premier female only, female specific, mixed discipline strength training event.
Building on last year's sold out event, this time, we will be featuring a mix of new and returning coaches including our first international addition.  The Strength Camp II brings together a world class line up in order to offer you an unrivalled female specific strength training experience.
We are hooking you up with a full day of coaching with the StrongFit team!!
Julien Pineau  & Richard Aceves are not only masters of fixing and refining movement, they are arguably some of the best coaches in the world.  Julien is one of the very few who writes programming specifically for women and in order to address their specific physiological needs. Their unique methods have broad application accross all of the lifting disciplines.
We will spend an afternoon training with and learning from the women behind Sydney's all female lifting mecca, The Women of Treign. Mel Corlett is going to lead us through a group discussion and offer her perspective and insight on all things related to being a total badass.
We will also  be offering a day where you can nominate lifting electives. You take your pick of two from four specific lifting sessions. You might choose to squat with Australia's number 1 powerlifter and world champion, Liz Craven. You could refine your deadlifting with supreme lifter Annie Short. Nail your overhead strongman lifts with Amanda Hill or elevate your Olympic lifting overhead skills ( with our Oly coach - announced shortly). Each morning, before the coaching sessions, Australian Black Belt legend and head of Australian Girls in Gi, Jess Fraser will be leading us through warm up and movement drills.
There will be a Build Your Own Nutrition session with Harriet Walker where she will help you to work out your individual macronutrient calculations, discuss making weight for sport (and if/ when you should) and assist you to map out an individualized meal plan. We're also doing a gymnastics and bodyweight strength training session with Strength and Mobility Australia as well as a guided recovery session at the exclusive AIS Recovery Centre which features pools and compression boots.
It is going to be an amazing, exhausting, inspiring and fucking epic weekend!
On Friday 2 March 2018 at 10:00am
Location
The Australian Institute of Sport
Leverrier St, BRUCE, Canberra, ACT 2617
Make a booking, click below
Resend tickets to your email address.
Contact the event organiser.
You can review the event organiser's terms and conditions here.
Contact phone: 0412 933 819
You can review the event organiser's terms and conditions here.
If you can't find your tickets, click here.
Your email has been sent.
The organiser will be sent the details of this message.
Sorry, there appears to have been an error. Please try again later.