BRISBANE PRIDE CHOIR FUNDRAISING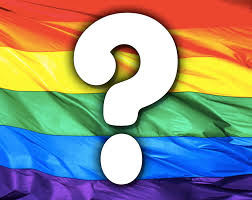 Saturday October 27, 2017 from 7.00pm
Join Brisbane Pride Choir for an evening of quizzing, prizes, music and loads of fun!
Coorparoo Bowls Club
32 Riddings Street, Coorparoo
Ticket Pricing
$18.00 individual tickets
$60.00 for a table of 4 people
$120.00 for a table of 8 people
Drinks
Bar available at the event.  Please note the bar will be CASH ONLY.
Snacks
Nibbles will be provided on tables
Food Options
Hot or cold finger food platters are available and will need to be paid for in cash either in advance or on the night. Platters must be ordered in advance by Friday 20th October via email to juliageljon@gmail.com or call or text event co-ordinator Julia Geljon on 0401466631.
***List of available Platters
Cheese Platter - $30 regular or $50 large  :- Selection of gourmet cheeses, sundried tomatoes, olives, crackers
Anti Pasto Platter - $ 40 regular or $ 55 large:-  Grilled sourdough bread, sundried tomatoes, olives, grilled zucchini, cubed fetta, roasted pepper
Hot Finger Food Platter - $12 pp (6 pieces pp) :-  Marinated chicken nibbles, beef meatballs, spring rolls, samosas, curry puffs and sweet chilli sauce
Party Platter - $ 8.00 pp (6 pieces pp):-  Sausage rolls, mini quiches & party pies
Bread and Dips Platter - $ 36 :- Selection of Gourmet dips and warm Turkish bread
Meals can also be ordered at the downstairs bar on the night.
This event is currently closed and no contact details are available