HUGH RIMINTON: A LIFE IN THE NEWS GAME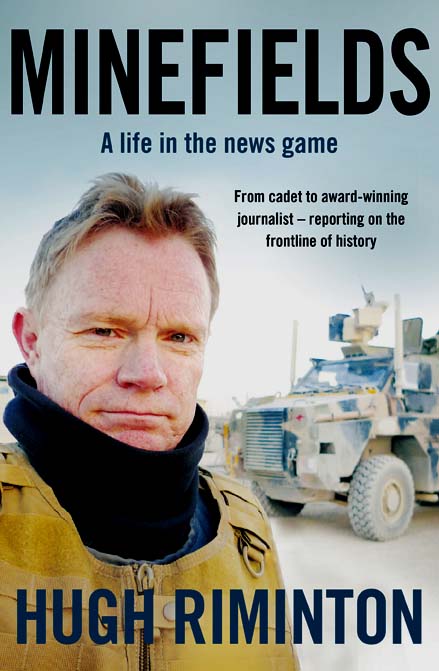 The guest speaker at Sydney Rotary Club on Tuesday 24th October will be distinguished journalist and author, Hugh Riminton.
Over nearly 40 years as a journalist and foreign correspondent, Hugh Riminton has been shot at, blown up, threatened with deportation and thrown in jail. He has reported from nearly 50 countries, witnessed massacres in Africa, wars and conflicts on four continents, and every kind of natural disaster.
It has been an extraordinary life.
From a small-town teenager with a drinking problem, cleaning rat cages for a living, to a multi-award winning international journalist reporting to an audience of 300 million people, Hugh has been a frontline witness to our times. From genocide in Africa to the Indian Ocean tsunami, from wars in Iraq and Afghanistan to slave-buying in Sudan, Hugh has seen the best and worst of human behaviour.
In Australia, he has covered political dramas, witnessed the Port Arthur Massacre and the Thredbo disaster and broke a major national scandal. His work helped force half-a-dozen government inquiries.
Hugh's latest book, Minefields, is a compelling exploration of a foreign correspondent's life - proof of Hugh's belief that 'if you go looking for trouble, you'll probably find it.'
Location
Castlereagh Boutique Hotel
169 Castlereagh Street, Sydney, NSW 2000
This event is currently closed and no contact details are available