Fame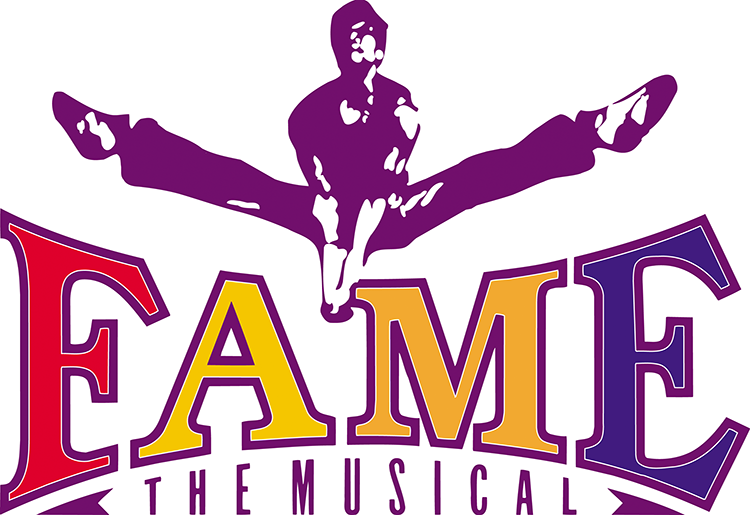 Fame is nothing short of a global phenomenon. First came the hit motion picture, then the long-running television series. Now the screen sensation of the 1980's is the stage sensation of the 1990's and beyond! And if the recent smash-hit West End production is any indication, FAME – THE MUSICAL is indeed "gonna live forever".
Set during the last years of New York City's celebrated High School for the Performing Arts on 46th Street (1980-1984), FAME – THE MUSICAL is a bittersweet but ultimately inspiring story of a diverse group of students as they commit to four years of gruelling artistic and academic work. With candour, humour and insight, the show explores the issues that confront many young people today: issues of prejudice, identity, self-worth, literacy, sexuality, substance abuse and perseverance.
There is a different cast performing for each show so check below to see who is performing on a particular session.
Note: Ticket purcahses are non-refundable. 
Location
Doncaster Secondary College Performing Arts Centre
123 Church Street, Doncaster, VIC 3108
Contact Details
CAST DETAILS
Friday 7pm - Opening Night
Carmen Diaz – Mia Zelesco
Tyrone Jackson – George Evangelakos    
Schlomo Metzenbaum – Theo Pappas
Serena Katz – Laura Wilcox
Nick Piazza – John Ninis
Iris Kelly – Alysha Coady
Mabel Washington – Katie Worboyes
Joe (Jose) Vegas – Sebastian Campitelli
Grace Lamb (Lambchops) – Kushinka Jayewardene
Goodman King (Goody) – Max Nania    
Miss Sherman (English) – Clare Toulmin
Miss Bell (Dance) – Emma Boyce
Mr Sheinkopf (Music) – Penelope Gordon
Dancing Troupe – Mitchell Bennie, Eleftheria Kazas, Isabella Mangano, Ethan Oppy, Keira Singleton, Jack Spallas  
Acting Troupe – Keila Adinugroho, Sophie Chiew, Ashleigh Hughes, Madeleine Van Der Meer, Alida Worthy 
Music Troupe – Skye Chen, Frances Fleming, Joshua Gong, Acacia Jakobi, Harrison Stoneman-Banks
Chorus – Brianna Bradford, Ainsley Chase, Claudia Ciempka, Sophia Connor, Kate Cunningham, 
Ensemble - Isabella Gangi, Kat Giannaris, Chee-Rae Loi, Xian Loi, Kate Pappas, Bella Soccio
Saturday 11.30am - Saturday Matinee
Carmen Diaz – Mia Zelesco
Tyrone Jackson – George Evangelakos    
Schlomo Metzenbaum – Theo Pappas
Serena Katz – Bella Soccio
Nick Piazza – Sebastian Campitelli
Iris Kelly – Alysha Coady
Mabel Washington – Katie Worboyes
Joe (Jose) Vegas – John Ninis
Grace Lamb (Lambchops) – Xian Loi
Goodman King (Goody) – Max Nania    
Miss Sherman (English) – Clare Toulmin
Miss Bell (Dance) – Emma Boyce
Mr Sheinkopf (Music) – Acacia Jakobi
Dancing Troupe – Mitchell Bennie, Eleftheria Kazas, Isabella Mangano, Ethan Oppy, Keira Singleton, Jack Spallas  
Acting Troupe – Keila Adinugroho, Sophie Chiew, Ashleigh Hughes, Madeleine Van Der Meer, Alida Worthy 
Music Troupe – Skye Chen, Frances Fleming, Joshua Gong, Acacia Jakobi, Harrison Stoneman-Banks
Chorus – Brianna Bradford, Ainsley Chase, Claudia Ciempka, Kate Cunningham
Ensemble - Isabella Gangi, Kat Giannaris, Penelope Gordon, Chee-Rae Loi, Kate Pappas, Laura Wilcox 
Saturday 7pm - Saturday Night
Carmen Diaz – Chee-Rae Loi
Tyrone Jackson – George Evangelakos    
Schlomo Metzenbaum – Theo Pappas
Serena Katz – Laura Wilcox
Nick Piazza – John Ninis
Iris Kelly – Kate Pappas
Mabel Washington – Isabella Gangi
Joe (Jose) Vegas – Sebastian Campitelli
Grace Lamb (Lambchops) – Xian Loi
Goodman King (Goody) – Max Nania    
Miss Sherman (English) – Kat Giannaris
Miss Bell (Dance) – Emma Boyce
Mr Sheinkopf (Music) – Penelope Gordon
Dancing Troupe – Mitchell Bennie, Eleftheria Kazas, Isabella Mangano, Ethan Oppy, Keira Singleton, Jack Spallas  
Acting Troupe – Keila Adinugroho, Sophie Chiew, Ashleigh Hughes, Madeleine Van Der Meer, Alida Worthy 
Music Troupe – Skye Chen, Frances Fleming, Joshua Gong, Acacia Jakobi, Harrison Stoneman-Banks
Chorus – Brianna Bradford, Ainsley Chase, Claudia Ciempka, Sophia Connor, Kate Cunningham
Ensemble - Alysha Coady, Kushinka Jayewardene, Bella Soccio, Clare Toulmin, Katie Worboyes, Mia Zelesco
Sunday 11.30am - Final Performance
Carmen Diaz – Chee-Rae Loi
Tyrone Jackson – George Evangelakos    
Schlomo Metzenbaum – Theo Pappas
Serena Katz – Bella Soccio
Nick Piazza – Sebastian Campitelli
Iris Kelly – Kate Pappas
Mabel Washington – Isabella Gangi
Joe (Jose) Vegas – John Ninis
Grace Lamb (Lambchops) – Kushinka Jayewardene
Goodman King (Goody) – Max Nania    
Miss Sherman (English) – Kat Giannaris
Miss Bell (Dance) – Emma Boyce
Mr Sheinkopf (Music) – Penelope Gordon
Dancing Troupe – Mitchell Bennie, Eleftheria Kazas, Isabella Mangano, Ethan Oppy, Keira Singleton, Jack Spallas  
Acting Troupe – Keila Adinugroho, Sophie Chiew, Ashleigh Hughes, Madeleine Van Der Meer, Alida Worthy 
Music Troupe – Skye Chen, Frances Fleming, Joshua Gong, Acacia Jakobi, Harrison Stoneman-Banks
Chorus – Brianna Bradford, Ainsley Chase, Claudia Ciempka, Sophia Connor, Kate Cunningham
Ensemble - Alysha Coady, Xian Loi, Clare Toulmin, Laura Wilcox, Katie Worboyes, Mia Zelesco
This event is currently closed and no contact details are available