WELLBEING WORKSHOP FOR BUSY WOMEN -
 SOLD OUT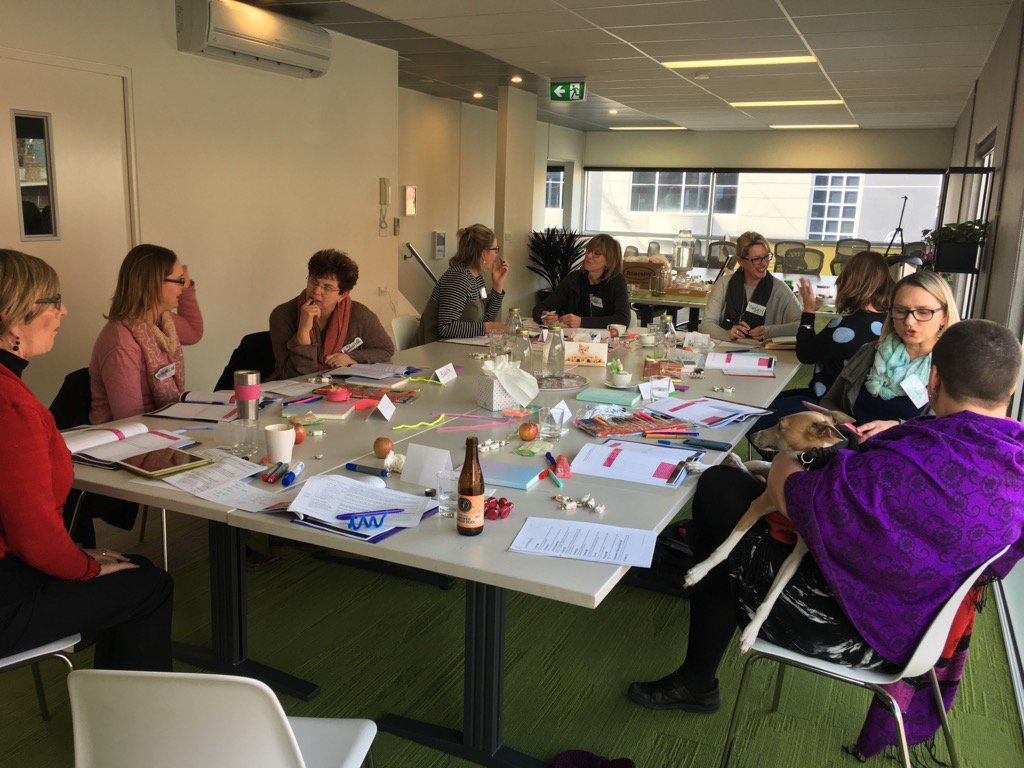 This is your day. It's a day to reflect, review and refocus. It's your wellbeing day; you'll be joined by other busy women while you work through a series of effective reflective activities which will identify what needs attention, what's most important and what you need to change.

Make Friday 3rd November your wellbeing day - head to Melbourne CBD. We kick off at 9.30am and conclude at 4.30pm. Prices start at $449 +gst +booking fee.(Bring a friend to enjoy the experience together and save.) 
Its time to create and realise the life you want! Step back and reconnect with your best self. Take a well-deserved day out to reflect, refocus and recharge.
At our Driving Your Life Well-being Workshop we create the space for you to step off the busy treadmill of life and work. Invest in yourself for just one day, take some time out to reflect on what's really important and gain focus, clarity and confidence. Identify how best to look after yourself and start making positive change to create the life you want.
We know that women enjoy connecting, listening and talking, so we designed a new workshop to introduce the Driving Your Life philosophy which balances what you like doing and what you need to do to reconnect with yourself: with your dreams, goals, confidence, courage, plans and actions.
During your Driving Your Life Well-being Day, you'll:
- clarify what's important in your life right now
- step back and reassess your goals in all areas of your life
- identify how you can harness your strengths for success
- gain clarity and direction for focus and balance
- map out a courageous plan to drive your life
We commenced hosting Driving Your Life workshops almost five years ago after listening to the repetitive concerns of people - irrespective of their occupation, age or gender who wanted to set aside time to reflect, dream, create and take action to make positive change in their lives. We have worked with groups of people to guide them to mark out a course on their life map and put them in the driver's seat of their life. 
This day will be facilitated by Driving Your Life Co-founders and experienced leadership development facilitators and coaches Cynthia Mahoney and Louise Thomson. Cynthia is passionate about working with women to embrace their strengths, develop their life and leadership skills and live courageously. She believes that being our best selves and living purposefully we create a positive ripple effect that benefits our families, workplaces and communities as well as ourselves. 2017 is Louise's 11th year in her private practice which involves working with people to become better people! In particular, better team members and brilliant leaders .... or at least leaders who people want to follow, work together and achieve worthwhile outcomes.  
Here's what past participants have said:
"The best escape from the real world to really look at life...review, assess, refresh and refocus. Certainly has given me fabulous direction. Feel very blessed to have taken the journey with Cynthia, Louise and the brilliant team of participants on our adventure. Couldn't recommend this life reflection more highly to everyone. I think it is a gift everyone should allow themselves to take!" Katie Flockart, Director MiNC Events, Hampton
"I attended this workshop earlier in the month and it was well worth it! To spend time reflecting on where you're at, where you want to go and who you want to "be" is a gift. Louise and Cynthia are both wonderful, approachable and "real" facilitators. Do yourself a favour, put yourself first for a change and spend the day with these women and potentially change your life." Helen Warden, Sandhurst
From the evaluation of our last workshop in August 2017:
"Highly recommended!! Well worth taking time out of your busy life to gain perspective and set some goals". 
"A very supportive environment. Nurturing. A safe place to explore dark corners and shine a bit of light into them. Wonderful presenters. Such a comfortable but professional style." 
"Gave me opportunity to look in the rear view mirror before committing to the future. Just what I needed to see that I've come a long way."
"A supportive environment to work through real challenges and achieving a tangible action plan".
"Time to reflect, think, plan - reassess and reprioritise".
We've already had a booking from the manager of a regional medical practice who is bringing some of her staff along for professional development and also as a reward and recognition initiative which we thought was a great idea!
- 4.30pm. Please arrive at 9am for a cup of coffee and to meet the other participants so that we can begin the workshop at 9.30am sharp.
Your ticket will include refreshments and lunch and your own participant workbook.
Location
The Cluster Melbourne CBD
17/31 Queen Street, Melbourne, Victoria 3000
This event is currently closed and no contact details are available