Yoga and Wellness Day Healthy Hips

A Full Day Yoga Retreat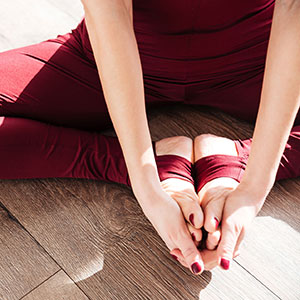 This full day workshop will be focusing on the therapeutic tools of yoga available to us to help keep our hips mobile and strong.
The hips and pelvis form a cradle at the base of our body that helps to support us from the ground up. They form the connection for our legs, provide a large structural framework to hold our torso, and facilitate movement that includes spinal movement, legs, and directional rotation.
From the physical perspective the hips are a powerhouse of functional integrity.
In addition to this our hips hold symbolic significance. They create, with the pelvic girdle, a symbolic connection to the element of earth that keeps us grounded and steady, creating a bowl. We can draw from this bowl the confidence, capacity and creativity that we wish to at the times we most need it. This region is considered, in yogic term, to be the root from which growth proceeds.
In this workshop, during the morning we will look at the hips from a structural, functional perspective, exploring techniques to bring awareness to your own hip region and to find stability and flexibility here.

The afternoon will be devoted to more esoteric practices that will involve drawing on the symbolism that surrounds the hip and pelvic cradle.

The afternoon will also comprise of Vedic Chant, a little asana combined with chant. The day will conclude with a wonderful meditation practice in our custom built wooden resonance chamber, The Sound Temple.
Sally is a Level 3 Yoga Teacher and fully qualified Yoga Therapist. She has been teaching since 2000 and practicing as a therapist since 2011. She is fully accredited as a Yoga Therapist with yoga Australia, IAYT and AAYT.
All yoga mats, bolsters and blankets are supplied. Please wear loose layered clothing suitable for partaking in some asana practice and wear easy to remove shoes for entrance into The Sound Temple. Please bring your water bottle.
Venue
The Sound Temple, Sawyers Valley WA
Cost
$95 per person
When
Date: Sunday, 4th February 2018
Start: 10:00am
Finish: 4:00pm
Contact Details:
Dawn 0474 555 444
Map
The Sound Temple - 100 Marshwood Pl, Sawyers Valley
This event is currently closed and no contact details are available