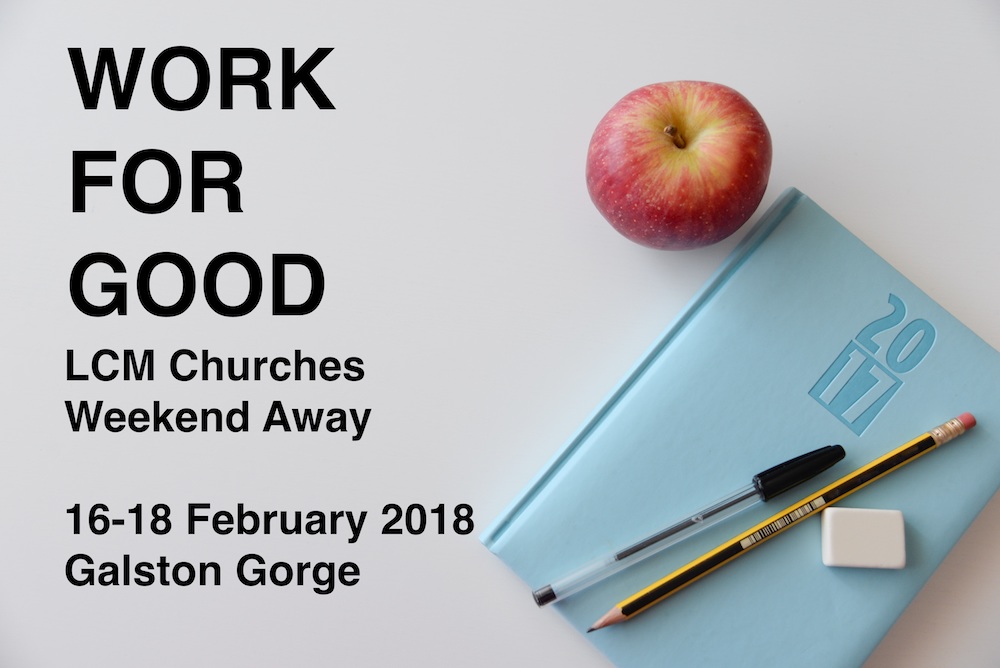 Description
a time for the LCM church family to get away together, to focus on Jesus and learn some more from the Bible. Ken Gilmour will be our speaker.
Date: February 16-18, 2018.
* you may want to copy/paste or print this page to retain the information
Venue
Crusader Campsite Galston Gorge
8 Crusader Rd,
Galston , NSW 2159
RSVP: Registrations are now open and will close midnight Jan 16th.
PAYMENT: to be made by credit card while you register. if you have any issues regarding payment, please feel free to contact Meagan directly
For more info contact : Meaganb@lcmchurches.org.au
Cost: see below
Whole weekend
Adult - $180
High School child - $165
Primary school child - $145
2-4 year old - $40
0-1 - free
Family rate - $630
Saturday Day rate (incl lunch & dinner)
Adult - $95
High school - $80
Primary school - $70
2-4yo - $25
0-1 - free
Sunday day rate (incl Lunch)
Adult - $60
High school - $45
Primary school - $35
2-4yo - $10
0-1 Free
This event is currently closed and no contact details are available