Botanic Art Classes - 7 weeks - Tuesday Eve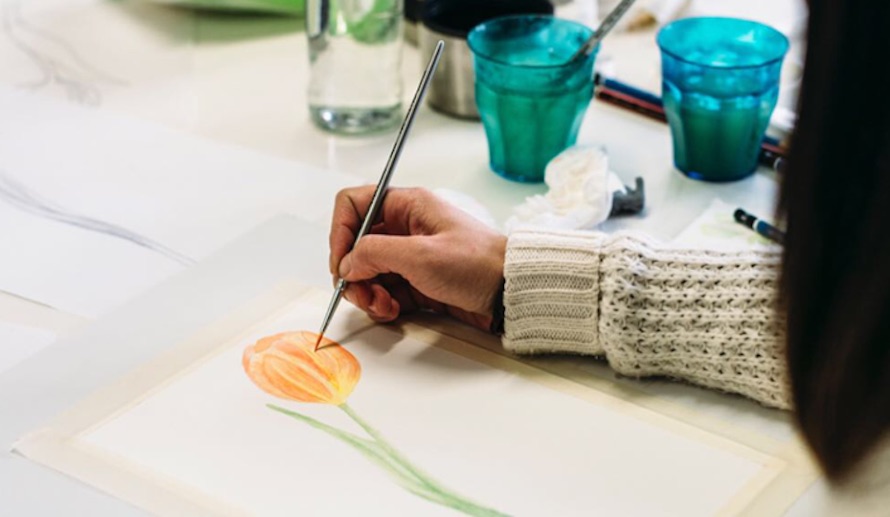 Do you find beauty and intrigue in the plant world, and wish you could recreate this with art?
Botanical Art need not be intimidating; it is an inspiring and engaging art practice where with each subject comes the opportunity to gain a greater sense of understanding and appreciation of it. 
Session Times: Tuesday 7.30-9.30pm / 7 weeks
Tutor: Stefan Gevers (week 1-4) & Jessie Ford (week 5-7)
In this seven week course you will be guided in an encouraging atmosphere through the fundamentals of botanical art. Areas of focus will include materials, drawing, shading, watercolour painting and brush techniques, along with helping to develop and hone your observational skills. You too can be rewarded by the joy of creating botanical art!
About the Tutor: Jessie Rose Ford specialises in floral and botanical art. She is a professional exhibiting artist whose work has most recently received a Highly Commended Award from the Royal Botanic Gardens in Melbourne. She has a Bachelor of Illustration, specific training in botanical art, and recently completed a 6 weeks artist's residency on Flinders Island, Tasmania. Jessie has now begun running workshops so she can share her joy of art and the natural world.
Materials: Students need to bring their own materials (as included in the starter pack) or can purchase a starter pack ($75) Boards, tape, watercontainers and paper towel are supplied. Contact Stefan for any questions. Starter pack can be ordered at checkout.
Starterpack:  Watercolour palette with wells including 9 artist quality paints: lemon yellow, cadmium red, cadmium yellow, cobalt blue, sap green, permanent rose, serulean blue, paynes grey and sepia. 3 Watercolour brushes ( No4, 6 and 10), Pencil, Knead able eraser, 10 sheets of A4 size 300gsm watercolour paper.
Terms & Conditions Due to the nature of runnig the classes we can not give refunds or transfer your class to next term. Missed term classes can be made up during the term, only if spaces available. Please make sure you have selected the correct date before booking and if for some reason you can not make the class/workshop you can send a friend in stead!
On Tuesday 6 February 2018 at 7:30pm
Location
Stefan Gevers Studio
1/96 Hudson Road, SPOTSWOOD, VIC 3015
This event is currently closed and no contact details are available