FitNSW 2018
Placemakers and Cityshapers: The pathway to active and healthy communities
Aerial UTS Function Centre, Ultimo, Sydney
8:30am - 1:00pm
8.30am: Arrival and Registration
9.00am-1.00pm: Keynote speakers, Case Studies and Panel Discussions
1.00pm-1.30pm: Lunch
To view the final program and speaker information, click here.
Speakers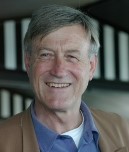 Professor Peter Newman
Peter Newman is Professor of Sustainability at Curtin University. Over a 35-year academic career he has published 20 books and 340 papers. He was awarded an Order of Australia for his work on urban design and sustainable transport and continues to do research and provide policy advice and media commentary on Australian cities. He was described by Malcolm Turnbull at a City Summit as 'his tutor'.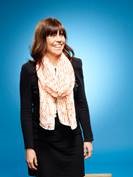 Lucinda Hartley
Lucinda Hartley is an urban designer and social entrepreneur who has spent the past decade pioneering disruptive approaches to revitalising cities and towns across Australia. After spending two years working with slum communities in south-east Asia, she co-founded CoDesign Studio, a social enterprise that uses creative placemaking to improve social connection in local neighbourhoods. Six years later CoDesign has delivered more than 100 urban renewal projects involving over 10,000 local citizens.
Alongside CoDesign, Lucinda is a co-founder of Neighbourlytics, the world's first social data analytics platform for neighbourhood development. She is also a member of the Ministerial Advisory Council for Fisherman's Bend, and was recently appointed as Adjunct Senior Fellow at the University of Melbourne.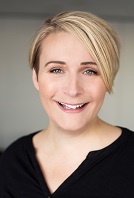 Amy Child
Amy Child is an Associate at Arup, a global design and engineering firm. She is an urban strategist and advisor specialising in transport and mobility within a cities context.  
  
Amy has lived and worked in the UK and Australia and has spent the majority of her career as a consultant providing transport solutions which are equitable, considerate of the urban fabric and enhance the user experience.  She is an expert in developing integrated transport strategies, with a focus on walking and cycling.  
Career highlights include developing the transport strategy for the new Perth Stadium and providing travel planning advice to businesses impacted by the London 2012 Olympic and Paralympic games.  Amy holds qualifications in transport planning and management, urban and environmental planning and civil engineering.
FitNSW 2018 is a FREE event but places are limited so REGISTER NOW. 
 
OPTIONAL WALKSHOP
1.30pm - 4.30pm: The GreenWay Tour with Nick Chapman (Greenway Place Manager, Inner West Council)
The GreenWay is a 5km sustainable transport and urban environmental corridor which connects the Parramatta River at Iron Cove to the Cooks River at Earlwood through Sydney's Inner West. Following the route of the Inner West Light Rail which opened in 2014, the GreenWay features bike paths and foreshore walks, cultural and historical sites, public art, cafes, urban bushcare sites and a range of parks, playgrounds and sporting facilities.
· The GreenWay tour will depart from the Aerial Function Centre UTS at 1.30pm following lunch and return to UTS by 4.30pm.
· The GreenWay tour will include a ride on the Inner West Light Rail.
· If you would also like to go on the walkshop, please register for the GreenWay tour in addition to registering for the morning sessions.
For more information and to register for the walkshop, click here.
This event is currently closed and no contact details are available