Call for Australia Constitutional Reform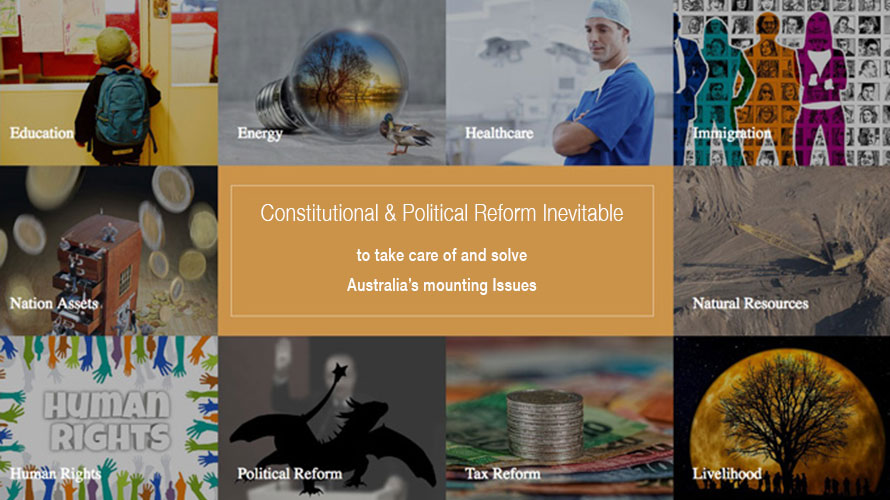 Absolute political & constitutional reform is needed Now with a new political system coming into place which will not work 'against' common people, but "Benefit All Australians & Australia"!

Australians need to act now, while they still have - limited - options to do so. Otherwise, in less than a decade, Australians will find themselves vegetating in social ghettoes, circled by riot squads to ensure people don't step out. Human rights and liberties will be lost and once gone, never return!
Location
Canberra Parliament House
Federation Mall (Greens), Capital Hill, Canberra, ACT
This event is currently closed and no contact details are available