Trigg Island Tower to Tower Ocean Classic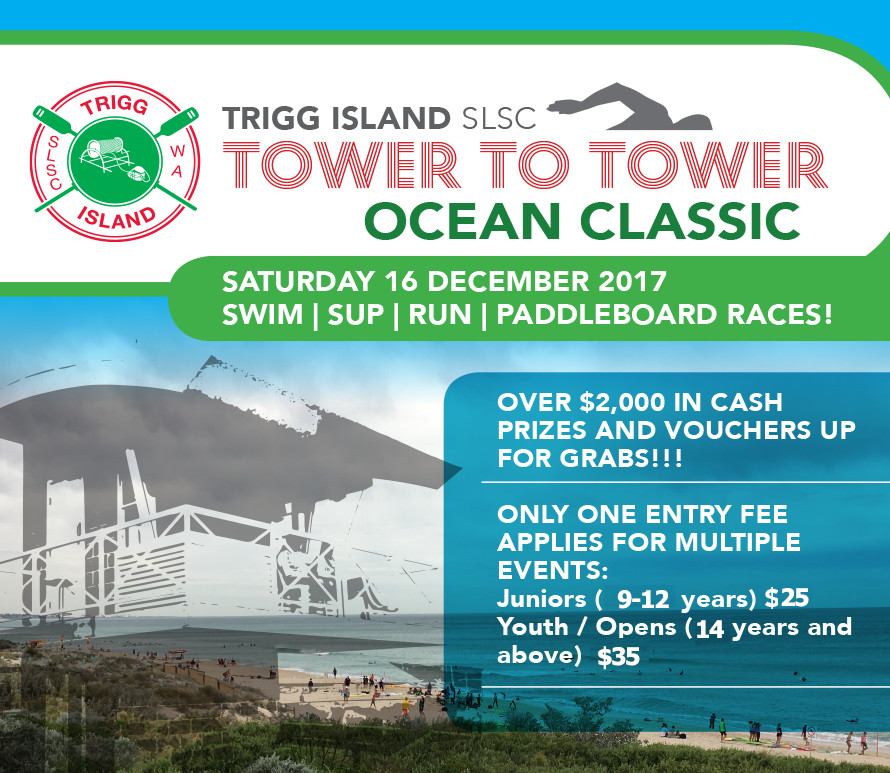 Due to prevailing weather conditions and in the interest of maintaining the health, safety and wellbeing of all registered participants we have made the decision to cancel this year's Tower to Tower Ocean Classic. At the time of writing this communication there is currently a 1.5/1.7meter swell and 20 -36 km west-south-westerly winds forecast. If we were to adopt a wait and see approach and there is no change or worsening of conditions resulting in the event being cancelled on the morning, participants would not be entitled to a refund. In the interests of fairness by cancelling the event early we are able to give a full refund (minus 30c booking fee) through the booking system.
Thank you for your understanding in this matter and I wish to thank those on the committee who volunteered their time and knowledge so generously in supporting this event which we were all hoping would be a major fundraiser for the club.
Contact Details
This event is currently closed and no contact details are available