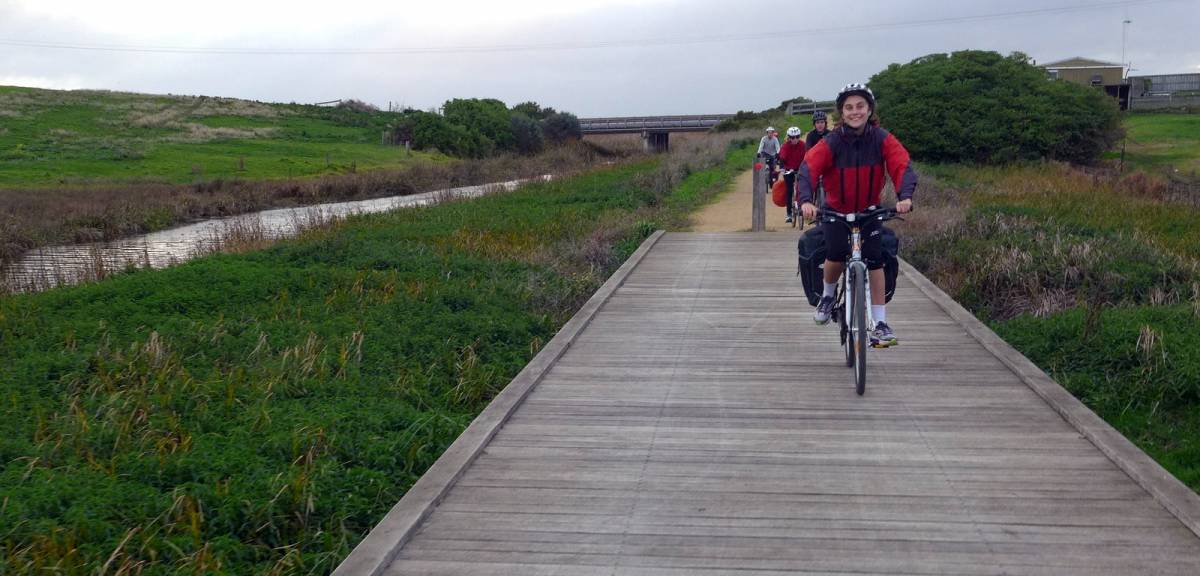 Our Rail Trail Ride is an easy-paced bike ride starting and finishing at the Pavilion Cafe on Viaduct Road. We will follow the Rail Trail to Levy's Beach, where we will have some time to rest, explore and splash! The total cycling distance is approximately 12kms, with rest stops along the way. Bikes are helmets are essential, of course. Please ensure that tyres are inflated, brakes are in good working order and helmets fit securely. Enclosed footwear is also essential. Kids must bring their own backpacks as snacks will be provided prior to the commencement of the ride. They should also bring a full water bottle. Layered clothing is recommended to ensure comfort, and a rain jacket may be needed in case of inclement weather.
DATES AND Location
Sunday December 31, 2017, 10:00am to 12:30am.
Wednesday January 17, 2018, 10:00am to 12:30pm
The Pavilion Cafe, Viaduct Road (breakwater), Warrnambool.
Contact Details
Should you have any queries, please contact Claire Farrer on 0419 138 085 or claire@defyfitness.com.au
This event is currently closed and no contact details are available