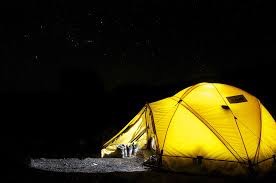 Science Camp 2018
Bimbi Park,
90 Manna Gum Drive, Cape Otway
For the whole family
Science workshops will be held from Wednesday 21st of March to Friday 23rd of March (stay for whatever dates suit your family)
Please Note: You will need to book your free tickets for this camp, and also book for each workshop you would like to attend.
Bookings close Tuesday 27th of February.
We are joining in with the Bimbi Park camp this year, which will be held from Wednesday 21sy of March to Sunday 25th of March. Camp at Bimbi Park at Cape Otway and join in with science activities - or just skip the activities and chill out with some other home ed families!
Please register your attendance at the science camp by booking these free tickets. There is no cost to attend the camp (other than the cost of the accommodation you book, and the activities you join in with).
By booking in for this event you agree that your children remain your responsibility during the activity, you participate at your own risk, and that you have read and agreed to the HEN Camp Guidelines.
Accommodation:
Click here to view the website or call 5237 9246 to book (don't forget to mention you are with the Home Education Network group). You can come and go on whichever days suit you.
You might like to book for Tuesday night if you are planning to do a workshop on Wednesday morning.
There are aleady groups staying on the weekends before and after our science activities so there are only a limited number of cabins with bathrooms available (and only on the Tuesday, Wednesday and Thursday nights). I have adjusted the dates of our workshops to give you the option of staying in a cabin or tent. If you want a cabin then you will need to book soon. 
You are welcome to organise alternative accommodation if there is something else that suits your family better. You can also just travel up for whichever workshops you are interested in.
Just stay and play and explore the area as you wish or book in for some great science activities. Click on the activity below to book. You can book in for any activities that interest you but there is no need to do any at all! Numbers are limited to 15-20 and the bookings are filling fast so you might like to book soon if you plan to join us. I will need to confirm and pay for these events in advance so I will be unable to offer refunds. Thanks for understanding.
Workshops: 
Please Note: If you plan to book in for a workshop then you will need to do so soon. The current workshops have filled up all of Mike Cleeland's available time so I will be unable to add in any extra workshops if places fill up.
If you have 4 or more school aged students then please contact me and I might be able to arrange a family rate for workshop tickets.
Dinosaur Dig Site - The Otways dinosaur dig site is not open to the public so Mike Cleeland, geologist and paleontologist, is offering us an exclusive tour. 
$18 per student (parents and preschoolers free).
Woodlands Ecology - examine a woodland ecosystem, study the abiotic (non-living) factors, observe and classify the variety of organisims, search for and study minibeasts, investigate plant and animal adaptations, identify the impact of introduced species and discuss the protection of our woodlands ecosystems
$16 per student (parents and preschoolers free)
Astronomy/Spotlight Walk - If the weather is clear then we will view and study the night sky with the aid of Mike's telescope. If the weather is unsuitable then we will go for a spotlight walk.
$16 per student (parents and preschoolers free)
Human Impact on the Environment - study factors of the human impact on our environment which may include clearing vegetation, habitat reduction, introduced species, pollution, expansion of town boundaries, storm water management, rising sea levels and industrial developments such as the desalination plant and wind farms
$16 per student (parents and preschoolers free)
Rock Pooling – study and identify the diversity of species living in rock pools at Cape Otway, compare variations between species, identify adaptations of plants and animals. examine a rock pool ecosystem, identify omnivores, herbivores and carnivores, observe the interaction between species and identify food chains and food webs
$16 per student (parents and preschoolers free)
Contact Details:
Belinda Cowie 
inspiration4education@gmail.com
This event is currently closed and no contact details are available