RWA's OWL: Just Keep Plotting Along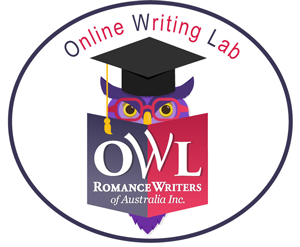 Many writers identify as one or the other: plotter or pantster (a 'fly by the seat of your pants' writer). Or maybe the pantsters just haven't found their perfect way to plot yet? This workshop will introduce you to different methods to plot a romance.
Sign up with an entire story in mind, the spark of an idea, or nothing at all.
You'll learn several tropes and character archetypes, plot techniques, and checklists to get you through from 'Chapter 1' to 'The End'.
Presenter Bio:
Sarah Gates is an Adelaide-based writer, editor, designer and marketer. She is the author of Love Elimination (Harlequin Australia) and a freelance writer for Junkee, Voiceworks and InDaily. Sarah teaches writing workshops at high schools, libraries and state writers centres, and has appeared on panels at the National Young Writers Festival and Sydney Writers Festival.
www.instagram.com/SarahGatesAuthor
www.facebook.com/SarahGatesAuthor
www.sarahgates.com.au
Course Dates: 5th February 2018 to 4th March 2018
Cost: RWA-Member – $55.00 Non RWA-Member – $88.00
*Please note, there is a $0.30 Trybooking fee at checkout.
Online - RWA Moodle Platform
(Course attendees will be notified after booking)
RWA's OWL Courses
PO Box Q740
Queen Victoria Building
NSW 1230
Contact Details:
Pauline Johnston
OWL Registrar
owlsregistrar@romanceaustralia.com
SaveSave
This event is currently closed and no contact details are available