Newcastle Youth Orchestra in the Chapel
ONLINE BOOKINGS CLOSE AT 10.30AM SATURDAY. REMAINING TICKETS WILL BE AVAILABLE AT THE DOOR FROM 1.30PM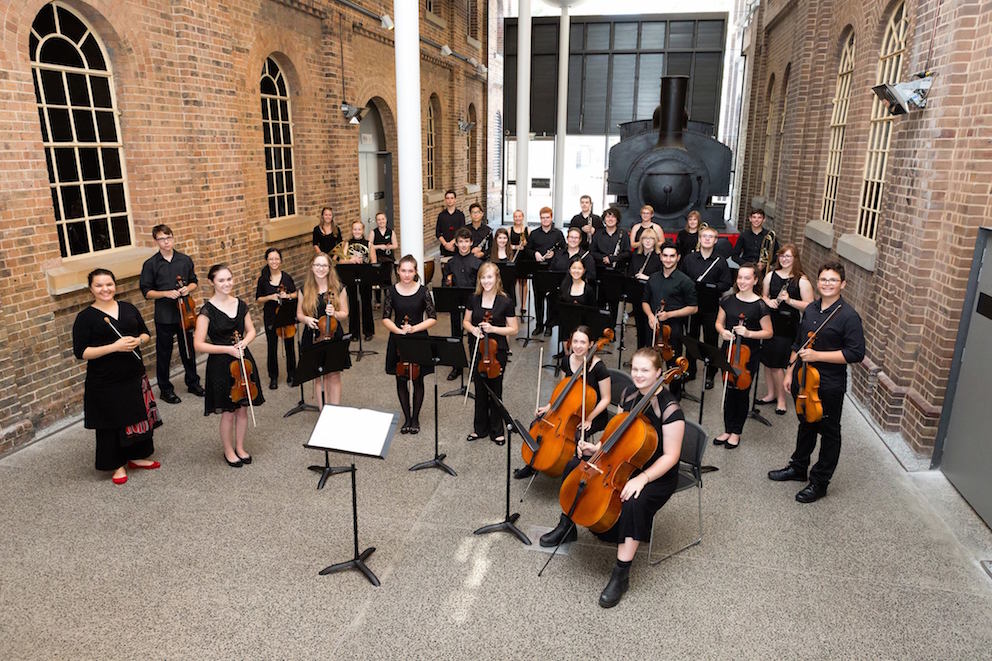 Sacred Spaces Fine Music Concert Series 2018 presents:
Newcastle Youth Orchestra 
A Family Concert

in the Sisters' Chapel at Sacred Spaces at the Sisters of Mercy Convent
Singleton, Hunter Valley
Saturday April 7, 2018 at 2pm
The Newcastle Youth Orchestra, conducted by Mr Ian Cook, will perform two classic pieces for orchestra and narrator -  Prokofiev's Peter and the Wolf and and Saint-Saëns' Carnival of the Animals.  
As the young musicians play, Newcastle playwright Carl Caulfield will take you through the fun adventures of young Peter when he meets the wolf, accompanied by some dancers from the National College Of Dance.
Ghillian Sullivan will narrate the humorous parade of 'Carnival of the Animals' alongside the orchestra...
A program for young and old!
Enjoy our country hospitality at a complimentary Convent-made afternoon tea.
The Sisters' Chapel at Sacred Spaces at the Sisters of Mercy Convent
30 Queen Street
Singleton, NSW 2330
In Australia's famous Hunter Valley
We are only 1 hour west of Newcastle, and under 2 hours from Sydney (Hornsby)
Tickets (include a Convent-made afternoon tea):
$25 adult; $5 school student
Please click through this site to purchase a ticket on-line, which will guarantee you a seat at the concert.
ONLINE TICKETS CLOSE AT 10.30AM SATURDAY. REMAINING TICKETS WILL BE AVAILABLE AT THE DOOR FROM 1.30PM
If you have a group of 8 or more, we offer a $5 discount on each adult ticket - please contact our office directly (BEFORE FRI 6TH). This is only for prebooked tickets (not at the door).
Doors open at 1.30pm so that you can choose your preferred seat.
There will also be unreserved tickets available from this time.
Young kids can sit down the front to be close to the action - BYO cushion for them to sit on the tiled floor, or some cushions will be supplied...

Further info:
Sacred Spaces Office
02 6572 2398 (open Mon to Thurs)
E: office@sacredspaces.org.au
www.sacredspaces.org.au/events
Facebook: Sacred Spaces Singleton
Please let us know if you have any access requirements, or if you would like to be placed on a mailing list to find out about our concert series at Sacred Spaces.
This event is currently closed and no contact details are available