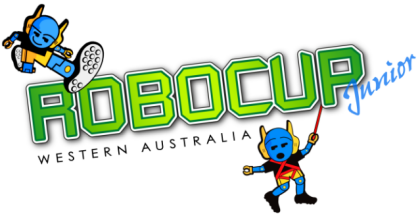 Soccer workshop
The RoboCup Junior WA committee is pleased to provide a range of free after-school workshops for 2018 mentors and competitors.
Each workshop will focus on a particular challenge area (Rescue Line, Rescue Maze, OnStage Performance and Soccer). Workshops are aimed at newcomers and provide an overview of how to get started in each challenge. These workshops also provide an excellent opportunity to network and share ideas.
Please note that any children wishing to attend RoboCup workshops must be accompanied by an adult.
We look forward to seeing you there!
Date and Time
4:30pm to 6:00pm, Thursday 22 March 2018
Location
Sacred Heart College
15 Hocking Parade, Sorrento, Western Australia 6020
Get In Touch
Supported by
This event is currently closed and no contact details are available