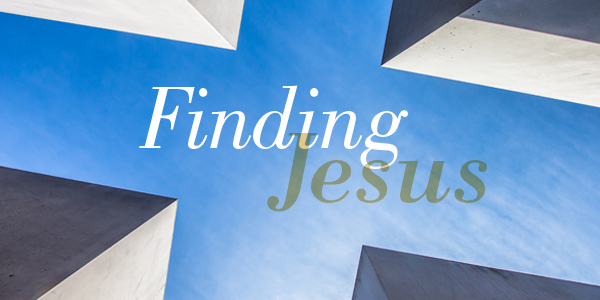 Finding Jesus: An Easter Season Planning Day
The fifty days from the Sunday of the Resurrection to Pentecost Sunday are celebrated in joy and exultation as one feast day, indeed as one 'great Sunday'. These are the days above all others in which the Alleluia is sung. The Sundays of this time of year are considered to be Sundays of Easter. (The General Norms for the Liturgical Year and the Calendar 22-24).
Come and join us for an Easter Season planning day, commencing with a keynote presentation by Associate Professor Dr Mary Coloe pbvm exploring the readings for the Season, followed by a range of workshops to assist parishes in planning for this significant time in the Liturgical year.
Workshop Selections
Workshops AM (Block 1)
A - RCIA - From Easter to Pentecost (Fr Elio Capra SDB)
B - Exploring the Triduum Readings (Fr Brendan Byrne SJ)
C - Ways of Encouraging Stillness and Silence in the Liturgy (Mirella Pace)
D - The Role of the Sacristan (Fr Anthony Doran)
E - Sacraments of Healing (Fr Anthony McSweeney SSS)
Workshops PM (Block 2)
F - Sacraments of Initiation: Forming your parish team (Mary Ryan)
G - Creating Liturgy: Prayer and Planning (Moira Cosgriff)
H - Liturgical Environment (Jacqui Giuliano) 
I  - Pastoral Care in our Communities: What could it look like? (Paul Zammit)
J - Lectio Divina (Fr John Dupuche) 
K - Music for the Seasons (Paul Taylor & Larissa Cairns)
Please note: Participants must choose two workshops, one from each block.
Saturday 24 February 2018
  9.30am - Registration & Morning Tea
10.00am - Welcome 
10.15am - Keynote Presentation 1
11.15am - Workshops - AM
12.15pm - Lunch
  1.00pm - Workshops - PM
  2.00pm - Keynote Presentation 2
  3.00pm - Conclude
Catholic Leadership Centre
576 Victoria Parade
East Melbourne, VIC 3002
Note: Registrations close 21 February, 2018
----------
Contact Details
For assistance with registration or the Trybooking process, please contact:
Suzanne Hermon
Archbishop's Office for Evangelisation
9926 5761
What information will I need to complete my Trybooking registration?
Name of each person to be registered
Dietary requirements for each registrant
Workshop selections for each registrant
Credit card details to complete the registration
This event is currently closed and no contact details are available