New Moon Women's Circle – Reclaim your Power
Innovation, Invention and the Art of Dreaming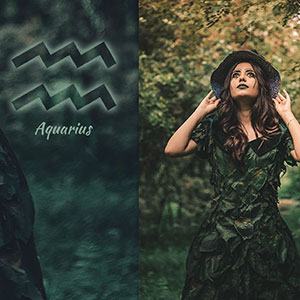 We are calling all women who……… would like to delve into the current moon cycle and unpack all the unique opportunities February has to offer us.
Journey with Melissa, Helen and Dawn this month as we examine ways that you can hold your own unique vision in the world and dare to share it with others. Lets dream big, invoke, reform and transform!
This Circle holds the New Moon in Aquarius, which asks us to look at focus, determination, persistence and our ability to sustain ourselves as well as our vision.
The Astrological element this month is Air - communication, information, interaction and logic. The symbol is the Energy Bearer – symbolizing the flow of energy, movement and visionary ideas.
As we explore the innovative aspect of Aquarius, we ask ourselves the following questions:
Where am I sharing my talents and vision with the world?
Can I confidently explore my ideas without holding back or fear of judgment?
Am I feeling connected to my life purpose?
In what ways am I balancing the needs of others with my own visions for the whole?
What kind of legacy do I want to leave behind?
During this event :
You will learn the art of holding a clear vision of intent and how to harness this with clarity to channel your visionary ideas in the world.
There will be an opportunity to connect to your heart space through a variety of creative processes, meditations and personal reflections.
Connective Circle

Welcoming Space

An endless amount of organic teas and cooling drinks

Nourishing Light Supper

All tools to create a beautiful healing gift to take home

Join us on this journey into self. You are so welcome here.
This event is brought together by Melissa, Helen and Dawn, the Women at the Well with the following intent………. "Collaboration of women gathering together forming community, ever evolving, this is our calling"
The Sound Temple, Sawyers Valley WA
$100 contribution per person
Date: Saturday, 17th February 2018
Start: 7:00pm
Finish: 10:00pm
Included
Warming cups of organic tea and nourishing light supper
To Bring
A beautiful notebook to record your reflections in.
Dawn 0474 555 444
The Sound Temple - 100 Marshwood Pl, Sawyers Valley
New Moon Women's Circle – Reclaim your Power
This event has now closed
Resend tickets to your email address.
Contact the event organiser.
You can review the event organiser's terms and conditions here.
New Moon Women's Circle – Reclaim your Power
Contact name: Dawn - The Sound Temple
Contact phone: 0474 555 444
You can review the event organiser's terms and conditions here.
If you can't find your tickets, click here.
Your email has been sent.
The organiser will be sent the details of this message.
Sorry, there appears to have been an error. Please try again later.