RWA's OWL: Creating Unforgettable Characters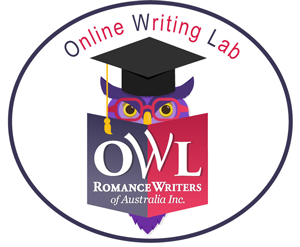 Have you heard of Buffy Summers? How about Scarlett O'Hara? Or maybe you remember Jessica and Elizabeth, the Sweet Valley twins? Perhaps male heroes like Rhett Butler or even The Big Bang Theory's Sheldon Cooper stick in your mind. Why so? Because they're iconic, unforgettable characters.
So how do you bestow your characters with the same 'unforgettable-ness'? In this OWL, discover what makes an iconic character. You'll learn how to create your very own walking, talking, unforgettable characters who will simply seduce your readers. And, at the end, you'll have the opportunity to submit a piece of your work-in- progress for an individual report from the presenters on your characters' 'sticking power'.
Presenters Bio:
Carla Caruso
Carla Caruso was born in Adelaide and only 'escaped' for three years to work as a magazine journalist and stylist in Sydney. Previously, she was a gossip columnist and fashion editor at Adelaide's daily newspaper, The Advertiser. She has since freelanced for titles including Woman's Day, Cleo and Shop Til You Drop.
These days, in between writing romantic comedy novels (sometimes with a touch of cosy mystery), she plays mum to twin lads Alessio and Sebastian. Published with Penguin, HarperCollins and Harlequin, her books include the 'Astonvale' rom-com mystery series (kicking off with A Pretty Mess), Catch of the Day, Starcrossed, and Cityglitter.
Visit www.carlacaruso.com.au, 'Carla Caruso Author' on Facebook, @CarlaCaruso79 on Twitter, or her blog, www.accessoryedit.com.
Samantha Bond
Samantha Bond is a reformed corporate lawyer, now writer and public servant. Her creative work has been published in numerous literary journals, anthologies and magazines. She has an Advanced Diploma of Professional Writing, winning the award for Highest Overall Achievement for her graduating class of 2014 and now tutors in that course. She also runs creative writing workshops, has taught for Romance Writers of Australia, and her novels have agent representation. As a reviewer for Indaily and Glam Adelaide, Samantha has had over 200 articles published. She also does freelance corporate writing work and creative writing mentoring. Samantha is part of the Seasoned With Romance virtual writers group, which has produced seasonally-themed chick lit anthologies. These have been downloaded in excess of 15,000 times and received grant funding from Romance Writers of Australia.
Finally, Samantha is a busy mum of two littlies, is an unapologetic chocolate addict, believes that Buffy would so slay Edward (which perhaps shows her age), and is a writers' festival groupie. If you'd like her services, she's contactable through her website, www.samanthastaceybond.com.
Course Dates: 5th March 2018 to 1st April 2018
Cost: RWA-Member – $55.00 Non RWA-Member – $88.00
*Please note, there is a $0.30 Trybooking fee at checkout.
Online - RWA Moodle Platform
(Course attendees will be notified after booking)
RWA's OWL Courses
PO Box Q740
Queen Victoria Building
NSW 1230
Contact Details:
Pauline Johnston
OWL Registrar
owlsregistrar@romanceaustralia.com
SaveSave
This event is currently closed and no contact details are available