Event Waitlist
Your name has been added to the wait list for this event. The event organiser will contact you through your email address once there are available seats / slots.

Practice visit review process for RACMA Fellows & AFRACMAs
This program is limited to 15 participants to ensure quality learning outcomes
Practice visits have been developed by a number of specialist medical colleges to support an observational peer review process that provides the ability to obtain peer feedback, reflect on practice, change practice and document changes in practice. In New Zealand review indicated that those having this type of peer review found this the most useful method of improving their practice and were very positive about the process. Reviewers also found practice visits a very useful way to reflect on their own practice.  It was decided to pilot a practice review process for RACMA and Dr Lee Gruner agreed that she would develop a process and pilot with three Fellows. The practice visit process of a number of colleges was reviewed and a draft process developed and refined with input from a senior Fellow from New Zealand and the college CEO.  The process has now been piloted with three Fellows and is ready for final discussion and input prior to implementation.  
Venue
Novotel Sydney Darling Harbour
70-100 Murray Street
Hunter Room 2
Date
Thursday 5 April 2018
Time
2.00pm - 5.00pm
Price
$495.00
Your facilitator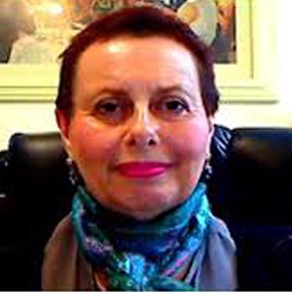 Dr Lee Gruner is a consultant in health services management, particularly involved in organisation-wide continuous quality improvement and change management, health planning, clinical governance, in depth review of health services, complex problem solving, and risk management and consumer participation mechanisms. She also is involved in both team coaching in health service organisations and in individual coaching. She consults Australia wide and overseas.  In the past, she has held senior positions in both public and private health services and continues to do occasional locums as Director of Medical Services in a variety of jurisdictions.  She has been a lecturer and unit coordinator for the Masters of Health Administration at Monash University and an educator for the Royal Australasian College of Medical Administrators (RACMA) and the Australian Council on Healthcare Services (ACHS) for over 20 years. She is a coordinating ACHS surveyor and regularly coordinates ACHS surveys of both mental health and acute health organisations. In addition, she has trained others in designing and delivering workshops and facilitated many events in health services and government.  Dr Gruner is immediate past President of RACMA and is the present Chair of the World Federation of Medical Managers. She is presently a member of a number the Medicare Review Taskforce.
 
Workshop objectives:
This workshop will be aimed at input into the final process prior to implementation to ensure that this process meets the diverse needs of all FRACMAs and AFRACMAs.
The workshop will outline the process used, discuss the results of the pilots with input and feedback from the Fellows undertaking the pilot practice reviews and finalise the process with interactive discussions with participants and role plays. This will include options for review of practice and training of peer reviewers to be undertaken in a future workshop.
 
You will benefit by:
• meeting a portion of your annual audit and peer review CPD standard requirements
• contributing to an innovative and practical process of peer review 
• ensuring future RACMA CPD meets the needs of FRACMAs and AFRACMAs
• developing CPD policy with your colleagues
This workshop covers theh following skills from the RACMA Leadership and Management Curriculum Framework:

This event is currently closed and no contact details are available