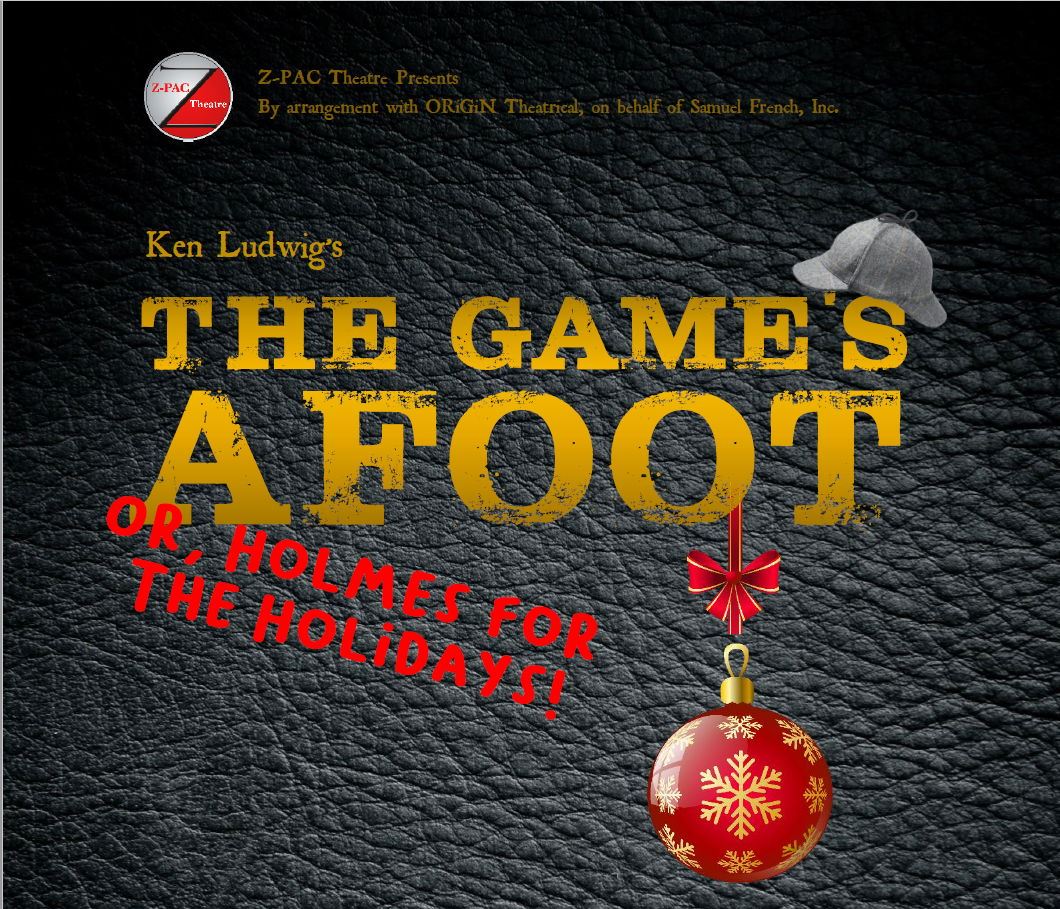 The Games Afoot (Or Holmes for the Holidays)
Written by Ken Ludwig. Directed by Liane Mills.
This award winning, hilarious quirky Murder Mystery play gives you everything you love about a slick comedy thriller/farce where you are swept along for a wild and funny ride. Acclaimed actor of the 1930s, William Gillette, invites his Sherlock Holmes co-stars to his eccentric mansion for a Christmas Eve celebration. When one of the guests is murdered, Gillette employs the persona of the master detective he's made famous on the stage.
VENUE:
Z-PAC Theatre  15 Zephyr St   Hervey Bay  QLD  4655
It is recommended you arrive at least 30 minutes before the show is due to commence.  If you arrive after the start time of a show, you will not be permitted into the theatre until a suitable break in the performance (eg a scene change).
Licensed Bar and kitchen facilities will be available before the show and intermission.

Please Note:  Online Bookings close Two hours prior to the event.  After this time, tickets can be purchased at the Box Office at the Theatre prior to the performance if seats are still available.  You are NOT required to print out your tickets.  Regular ticket prices range in price from $11.00-27.50.  Early Bird Discounted prices is automatically applied if tickets purchased up to 3 weeks prior to show opening.
CONTACT DETAILS:    Liane Mills Phone: 0418 712636                   Email: lianemills@centigrowth.com
This event is currently closed and no contact details are available