CANBERRA - Medical Cannabis for Health Professionals 2.0
Medicinal cannabis was legalised in Australia in November 2016. The global legal cannabis market is expected to grow to over US$20 billion by 2020.
There is good clinical evidence that it may be of benefit in chronic pain, MS, nausea in cancer related chemotherapy and drug resistant epilepsy.
Come and learn about the latest trends and scientific research in this exciting new field from a range of experts.
DATE AND TIME:
Thursday 15 March 2018
6.30pm - 9pm
LOCATION:
Australian National University
Acton ACT
SPEAKERS INCLUDE:
Paul Mavor - Health House International
Paul is a pharmacist who has been researching the potential of medicinal cannabis as a treatment for several years. His company was granted the first medicinal cannabis import license in Australia and he is currently distributing medicinal cannabis products to eligible patients. Paul brings a wealth of knowledge from his hands-on research in the U.S., Canada and Israel. www.healthhouse.com.au

Justin Sinclair – TMC Consultancy
Justin is a Research Fellow at NICM, an international leader in integrative medicine research based at Western Sydney University where he is also the co-ordinator of the Australian Medicinal Cannabis Research & Education Collaboration. For almost 3 years he has also served on United in Compassion's Scientific Advisory Board, Australia's leading medicinal cannabis patient advocacy group, in a pro bono capacity. His scientific background is in pharmacognosy (i.e. drugs that come from plants), but his research interests extend into botany, ethnopharmacology and analytical phytochemistry. He is currently a co-investigator on several clinical research projects in development around medicinal cannabis and has published on the topics of cannabis and the endocannabinoid system, pain management and herb/drug interactions in peer reviewed publications. He is a member of the Society of Cannabis Clinicians and International Cannabinoid Research Society. www.tmconsultancy.com.au 
Doctor Teresa Towpik - General Practitioner
Teresa is a Polish born doctor currently practicing in Katoomba NSW. As a GP for more than 30 years, Dr Towpik has prescribed thousands of drugs for patients, many of them opioids which can have severe side effects. Her research into cannabis has led her to believe it could be a much better form of pain relief. She is a cancer survivor and passionate about using medical cannabis as a treatment option. www.medihuanna.com
Cameron Scadding - Source Certain
Cameron is an expert in supply chain integrity and ensuring that consumers get what is both promised and from the source claimed. www.sourcecertain.com
Rhys Cohen – Senior Project Officer at The Lambert Initiative (Sydney University)
Rhys acts as a key interface between the Lambert Initiative for Cannabinoid Therapeutics and government, regulators, industry and consumers.He responsible for leading a variety of projects within the Lambert Initiative to do with drug policy; the scheduling and rescheduling of cannabis products; NSW Health and TGA/ODC licensing; industry engagement; consumer outreach; and education. He is also responsible for the development of public policy positions for the Lambert Initiative relating to issues such as patient access. www.sydney.edu.au/lambert/
Ben Oakley- Patient Advocate
Ben is one of only 20 people in Australia suffering from 'Stiff Person Syndrome'. He will explain his journey and his fight to access medicinal cannabis. www.chuffed.org/project/drop-a-dollar
Seminar may qualify for Continuing Education (CE/CPD) points
CONTACT DETAILS: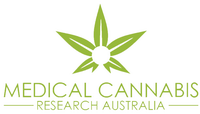 Medical Cannabis Research Australia
www.mcra.org,au
info@mcra.org,au
08 9388 0810
A not for profit dedicated to lobbying, education and research in medicinal cannabis
CANBERRA - Medical Cannabis for Health Professionals 2.0
Make a booking, click below
Resend tickets to your email address.
Contact the event organiser.
You can review the event organiser's terms and conditions here.
CANBERRA - Medical Cannabis for Health Professionals 2.0
Contact name: Medical Cannabis Research Australia
Contact phone: 08 9388 0810
You can review the event organiser's terms and conditions here.
If you can't find your tickets, click here.
Your email has been sent.
The organiser will be sent the details of this message.
Sorry, there appears to have been an error. Please try again later.