PERTH - Medical Cannabis for Health Professionals 2.0
Medicinal cannabis was legalised in Australia in November 2016. The global legal cannabis market is expected to grow to over US$20 billion by 2020.

There is good clinical evidence that it may be of benefit in Chronic Pain, MS, Nausea in Cancer Related Chemotherapy and Drug Resistant Epilepsy.

Come and learn about the latest trends and scientific research in this exciting new field from a range of experts.
PRESENTERS INCLUDE
Paul Mavor - Health House International
Paul is a pharmacist who has been researching the potential of medicinal cannabis as a treatment for several years. His company was granted the first medicinal cannabis import license in Australia and he is currently distributing medicinal cannabis products to eligible patients. Paul brings a wealth of knowledge from his hands-on research in the U.S., Canada and Israel. www.healthhouse.com.au 

Dr Joe Kosterich - author, keynote speaker, general practitioner and health industry consultant
Joe is a Perth-based GP with over 25 years' experience who writes for numerous medical and mainstream publications.  A regular on TV and radio  providing expert comment on health and medical issues in Australia and internationally he has written several books on health and wellness. Joe is medical advisor to Medicinal Cannabis company Little Green Pharma  www.lgpharma.com.au  
.
Cameron Scadding - Source Certain
An expert in supply chain integrity and ensuring that consumers get what is both promised and from the source claimed. www.sourcecertain.com

Rhys Cohen – Senior Project Officer at The Lambert Initiative (Sydney University)
Rhys acts as a key interface between the Lambert Initiative for Cannabinoid Therapeutics and government, regulators, industry and consumers. He responsible for leading a variety of projects within the Lambert Initiative to do with drug policy; the scheduling and rescheduling of cannabis products; NSW Health and TGA/ODC licensing; industry engagement; consumer outreach; and education. He is also responsible for the development of public policy positions for the Lambert Initiative relating to issues such as patient access. www.sydney.edu.au/lambert

Prof Marco Falasca - Curtin University
A specialist in metabolic science, Prof Falasca will present his work on pancreatic cancer using chemotherapy in combination with cannabinoids.
Two Patient advocates will be discussing their journey
Location
Harry Perkins Institute, McCusker Auditorium
6 Verdun Street, Nedlands, WA 6009
Contact Details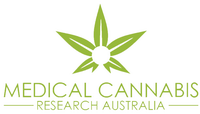 A not for profit dedicated to lobbying, education and research in medicinal cannabis
This event is currently closed and no contact details are available