CBCSA Annual General Meeting - 2018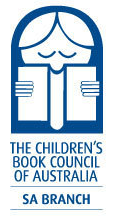 The Children's Book Council of Australia
SA Branch
on
Monday 12th Feb - 6:00pm - 8.30pm
Pegi Williams Book Shop
                                                  30 Smith St. Walkerville. 5081
Book Shop BLITZ  6.00pm - 8.00pm
Book Chat by Rebecca Bird
"Check these out! What's new and hot in children's books."
Browsing, Purchasing, Light Refreshments, Networking.
Membership discounts apply to purchases.
Annual General Meeting 8.00pm - 8.30pm
Presentation of Life Membership.
2017 reports, Launch of 2018 program, Approval of fees, Election of committee and executive.
Registration essential for catering purposes by Monday 5th February.
 
Cost: Free
This event is currently closed and no contact details are available