Sexual Abuse Healing Workshop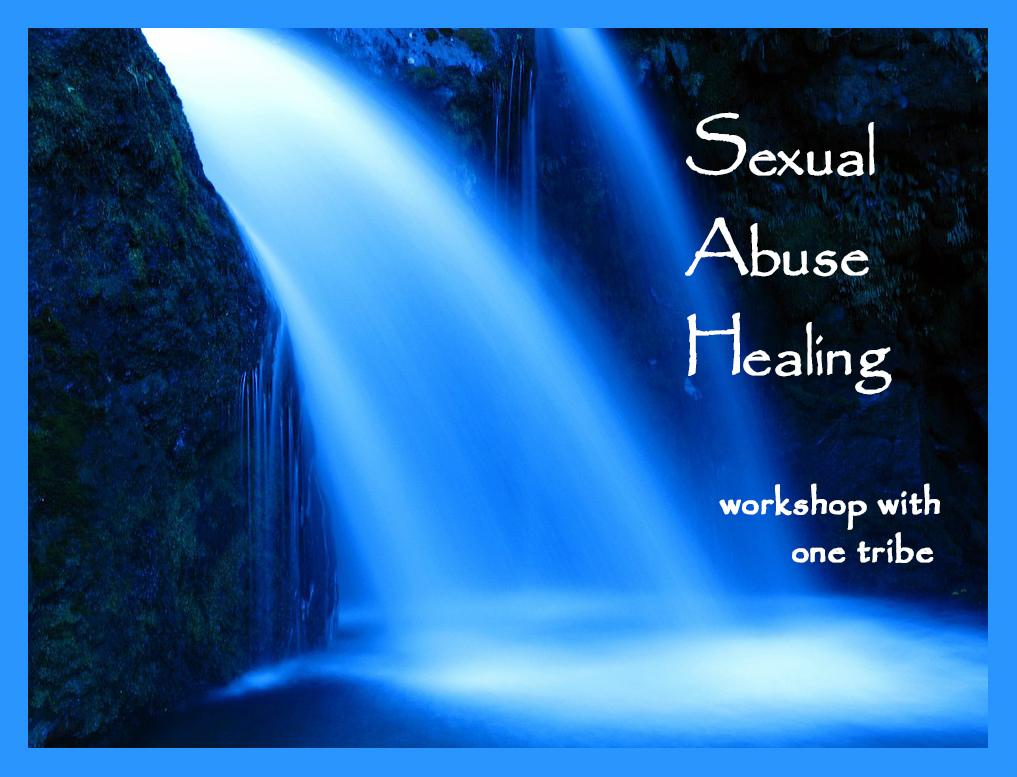 Energy can and does get trapped deep within the cells of our body – including the energy of sexual abuse. Our experience has shown us that this energy can be cleared from our system in a systematic and sacred way. One way to do that is to bring the energy of abuse up, so that we can then clinically release it from us. That includes the sexual energy of the abuser, their guilt, low self-worth and shame, the silence enforced upon us, the energy of control and manipulation, confusion around love, intimacy and boundaries, dark distorted energy and much more. The vast majority of this energy is not even ours, it belongs to those that abused us. We do not need to hold onto it or be defined by it. On top of releasing the energy of abuse, to become whole again we also need to take back our own sacred energy. We need to reclaim our ability to say no and be heard, our innocence and trust, along with the purity and potency of our healthy sexual energy. The full day workshop is followed by two integration sessions the following week both done with ZOOM a fanatastic online platform. 
One Tribe are passionate about supporting people to walk away from this workshop feeling clean, healthy, vibrant and whole. Everyone deserves that. If you have been sexually abused and are ready to clear that from your system One Tribe are committed to providing the space and expertise to give you that opportunity.  
Cost:  $440 (money back guarantee*). Early Bird - $385 extended by request to Friday 23rd Feb. $200 deposit is non-refundable unless we find a replacement for your spot. * This workshop requires both of our total commitment and effort. If after having given your all you feel you did not get your moneys worth we will happily refund whatever you feel is fair.
Is this workshop suitable for you?: This is a very intense workshop designed to bring up and clear the energy of sexual abuse. Naturally this is going to be intense and challenging. Emotions will surface, the energy of the abuse will be felt as it is released. Whilst this can be intense, it can actually feel good too as we know we are cleansing ourselves of this energy. It will be held and done in a group environment which obviously makes that easier too. However, it does take courage and a readiness to work through it. If you are unwilling to experience in yourself or witness in others strong emotional releases it is strongly recommended you do not attend. As this can be a challenging workshop it is recommended only for those who are fit to participate. If you are unsure about your capacity to participate please consult your medical practitioner. In addition to consulting your medical practitioner, Mark Steinward can be contacted on 0410 524 281 for more information.
When Workshop:
Sunday 11th of March 2018  9AM - 6 PM. 2
When Integration sessions:
Tuesday 13th of March 7:30-9pm via ZOOM (an amazing online platform). The next session is on Saturday the 17th of March at 10am-11:30am also via ZOOM. All online details emailed with booking.   
48 Lewis Road Serpentine Western Australia 6205 (map)
Mark Mob: 0410 524 281
Click on this link for the application form. You can book and pay prior to filling this out but it must be completed prior to the retreat. It will be also sent as a link when you book. 
This event is currently closed and no contact details are available