The Body Whisperer Experience - August 2018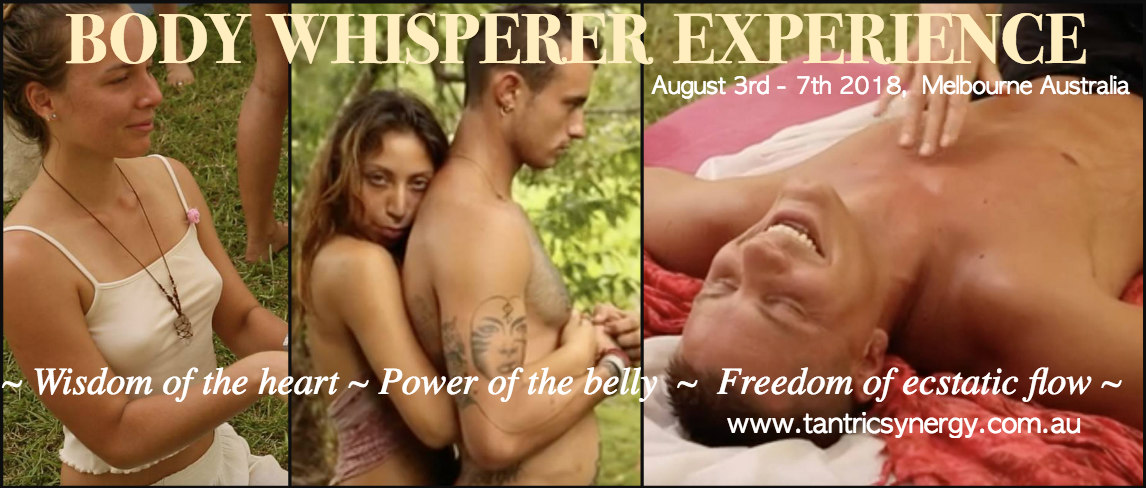 The Body Whisperer Experience
This 5 day course at a private venue near the Yarra River in Heidelberg, Melbourne introduces practices for releasing physical, emotional and energetic restrictions in the body for high vibrational healing and conscious awakening.
Whether you enrol to deepen your Tantric relating or for personal transformation, the Body Whisperer Experience highlights the body's ultimate wisdom.
This is about coming home to yourself, and allowing yourself the space for the pleasure and power that wants to express through you. 
There is such beauty and wonder in the channelling of your ecstatic energy, and this process will 're-train' your nervous system, to be calm and in pleasure at the same time. This means that you are shifting from the old habits, rewiring your neurology and opening new pathways for pleasure and open-hearted awareness through this different embodiment of sexual energy. 
Dates: August 3rd - 7th 2018
11am - 7pm Friday
10am - 6pm Saturday, Sunday, Monday
10am - 4pm Tuesday
Venue: Notified on registration (Heidelberg)
www.tantricsynergy.com.au
CANCELLATION POLICY FOR EVENTS
Booking for all events is non-refundable.
With 48 hours notice prior to commencement, a credit may be given for the next event
This event is currently closed and no contact details are available