WIRED OPEN LABS 2018: Photography - Portraiture

The WIRED Lab WELCOMES DAVID FERGUSON AS PART OF THE WIRED OPEN LABS WORKSHOP SERIES 2018.

Set in the incredible surrounds of Kimo Estate, learn about how to take the best photographs of others possible!

This workshop will cover lighting techniques for portraiture with studio and natural lighting.
It will also teach participants to look for natural lighting situations that imitate those studio conditions,
turning the world into your very own studio.

In this workshop you will learn:

About the qualities of natural, and studio, lighting states and how best to use them;

Techniques of photographic portraiture, including camera settings, angles and mood;

Participants will be require to pair up and explore light for themselves with their own cameras;

Results will be analysed and discussed at the end of the session.
Who Should Attend?
This one day workshop welcomes students of all experience levels, from beginning to advanced.
What You'll Get
Each attendee will leave this session having learnt techniques and theories of photography and how it maximises lighting states to best emphasise the human form.
Participants will also be provided with snacks, and refreshments including water, organic teas and French press coffee.
What To Bring?
All participants must bring a digital SLR camera they are comfortable using to the workshop.
A high quality camera phone is also recommended.
DATE & TIME
Sunday 6 May, 2018
From 12:30 - 5:00pm
Location
Kimo Estate
1218 Nangus Road
Nangus, NSW 2722
cOST
$100 per ticket (GST inc)
12 places available
Contact Details
Anna Schoo | The WIRED Lab | anna@wiredlab.org
---------------
ABOUT DAVID
David Ferguson's weddings have taken him all over Australia and to several countries around the world.
After a brief flirtation with fashion photography in the mid noughtys, david turned his focus to weddings.
Shooting almost entirely with natural light he has taken his studio lighting techniques with him through his 14 year journey and applied them to the natural world.
---------------
This project is assisted by the Australian Government through the Australia Council, its arts funding and advisory body.

The Wired Lab is supported by the NSW Government through Create NSW.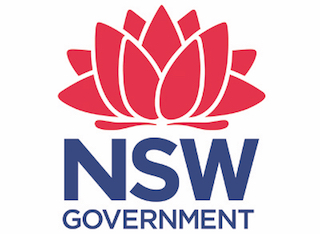 WIRED OPEN LABS 2018: Photography - Portraiture
Make a booking, click below
Resend tickets to your email address.
Contact the event organiser.
You can review the event organiser's terms and conditions here.
WIRED OPEN LABS 2018: Photography - Portraiture
You can review the event organiser's terms and conditions here.
If you can't find your tickets, click here.
Your email has been sent.
The organiser will be sent the details of this message.
Sorry, there appears to have been an error. Please try again later.