Sword & Buckler Manciolino Style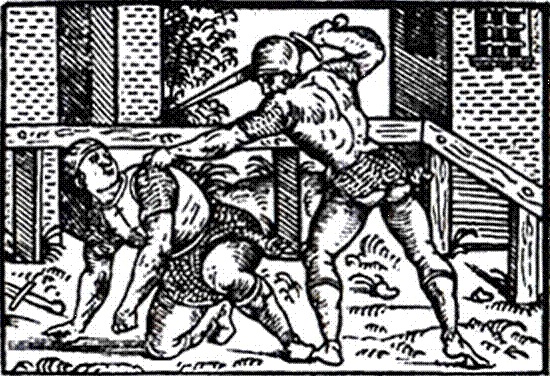 Workshop with Richard Cullinan of Stoccata Sydney on the use of the Sword & Buckler including: attacks, defences, counters, fencing, fighting, redoubles, feints, chases, escapes, provocations, revenge, true love, and footwork.
Saturday 10th of February 2018:
Basics of S&B, 10:30 am – 1 pm
The 1st assault 1:30 pm – 4:30 pm
Sunday 11th of February:
The 1st assault 10 am – 4 pm
About Richard
Richard Cullinan first formally studied fencing in 1997 under Peter Linich, Maestro di Scherma. Building on this classical foundation, he branched out into historical fencing systems, and is recognised internationally for his research in Bolognese swordsmanship. He has also qualified as an Instructor at Arms in Classical Italian School fencing through the Fencing Masters Certificate program at Sonoma State University, California USA.
Prices & Payment
| | |
| --- | --- |
| Saturday morning | $30 |
| Full Saturday  | $70 |
| concession  | $60 |
| Full weekend | $120 |
| concession | $110 |
Payment can be made in cash, by bank transfer, or by credit card. If you would like to pay with cash or bank transfer please contact us to arrange payment and you will be given special instructions to book.
If you would like to attend but are experiencing financial hardship please get in contact via email and provisions may be made.

Venue
The Melbourne Salle
4/64 Oakover Rd
Preston 3072

Further information
If you have any questions please email:
info@historicalfencing.com.au
 
This event is currently closed and no contact details are available