M~M2018: Geelong's Extreme Arts Walk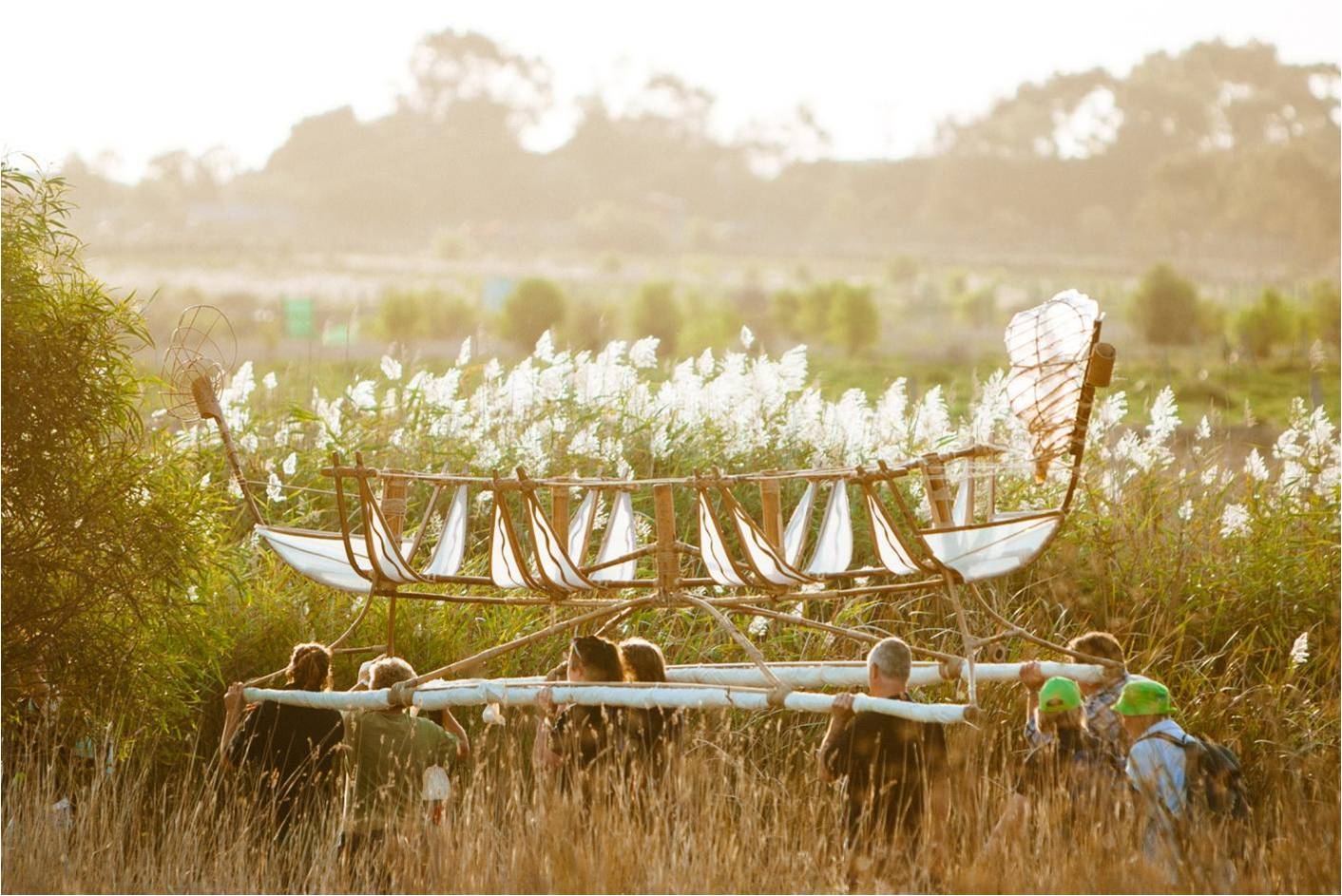 4 - 5 May 2018.
Your adventure awaits...
80km. 12km. 3km.
You choose the distance.
You choose the challenge.
Be part of an 80km extreme arts journey of discovery over two days and 11 stages. M~M2018 begins at the You Yangs mountain range, crosses Geelong's industrial heartland at nightfall and arrives in the city centre to collide with Geelong After Dark, a night of extreme and unexpected arts.
At dawn the next day, follow the Barwon River through rolling Bellarine farmland, along ocean beach to reach river mouth at sunset for a spectacular closing ceremony.
The route is punctuated with edgy artworks commissioned for M~M, bringing people together through shared experiences of extreme arts that celebrate our land. In the tradition of Wadawurrung, M~M creates a contemporary songline across the Geelong and Queenscliffe regions.
Register Now and receive your keepsake M~M passport, stamped at each Songline Station on your walk.
Support GenU to raise funds for planting to green the M~M contemporary songline.
M~M2018 Start: Fri 4th May, 10am - You Yangs Big Rock (Lara)
M~M2018 Finish: Sat 5th May, 8pm - Mouth of the Barwon River (Barwon Heads)
Walkers may start/finish at any of 12 Songline Stations along the 80km walk. Timings for Songline Station Open/Closure and Ceremonies are provided with your Survival Kit (emailed on registration).
For registration assistance, please contact: Sabina Reynolds at Sabina.reynolds@genu.org.au, or call 03 5222 7445.
This event is currently closed and no contact details are available