RWA's OWL: The Pressure Cooker of Suspense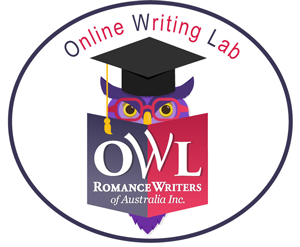 This workshop proves that suspense is for every story, no matter the genre.
We all want to avoid our stories being abandoned part-way through, but the real dream is an unputdownable story. Suspense is the ideal tool to compel readers to keep turning pages, all the way to the end. I can show you how to get the most out of existing tension, and squeeze every bit of emotional value from your characters.
Have you been told that the pacing in your story is off, or it has a sagging middle? During this workshop you'll learn a variety of techniques to play on that all-important element of uncertainty.
Presenter's Bio:
Sandy Vaile is a motorbike-riding daredevil who isn't content with a story unless there's a courageous heroine and a dead body. She writes romantic-suspense with attitude, and is published by Simon & Schuster US.
When she's not writing fiction, Sandy composes procedures for high-risk industrial processes, judges competitions for Romance Writers of Australia and Romance Writers of America, and runs the Novelist's Circle critiquing group. She lives amongst the South Australian vineyards and was a chef in a past life, hence the food analogies.
Course Dates: 7th May 2018 to 3rd June 2018
Cost: RWA-Member – $55.00 Non RWA-Member – $88.00
*Please note, there is a $0.30 Trybooking fee at checkout.
Online - RWA Moodle Platform
(Course attendees will be notified after booking)
RWA's OWL Courses
PO Box Q740
Queen Victoria Building
NSW 1230
Contact Details:
Pauline Johnston
OWL Registrar
owlsregistrar@romanceaustralia.com
SaveSave
This event is currently closed and no contact details are available