WA Will Week Seminars 2018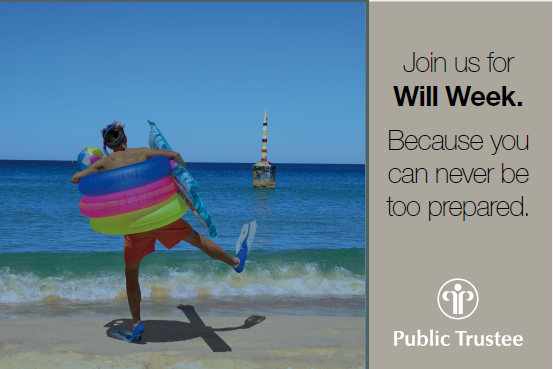 Description
Why make a Will? • What really happens if you die without a Will? • How do you document your wishes regarding beneficiaries, testamentary trusts, guardians for children, funeral arrangements & your place of burial • What is the Family Provisions Act and who can challenge your Will? • Executor duties & common problems executors face • Storing your Will & the free WA Will Bank. Learn about these topics and more at the Public Trustee's FREE information session.
Venue
Various including Perth, Fremantle, Cannington, Joondalup & Wembley
Contact Details:
Register here or call the Public Trustee on 1300 746 116.
This event is currently closed and no contact details are available