RWA's OWL: Scrivener 3 for Macs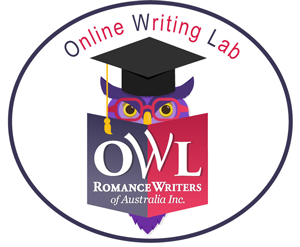 Tired of hearing about the wonderful Scrivener but don't know where to start? Tried it and run screaming from the room at the apparent complexity of the interface?
This is the course for you… a four module OWL specifically tailored for writers with no experience of Scrivener or for those who have attempted to use the program and been daunted by the complexity of the interface.
It is designed to break down the interface into its component parts and take the participants through each constituent part of the program. We will cover all stages of a Scrivener project from importing an existing file or commencing a new project right through to compiling a project into manuscript form for Word. At the end of the course the participants will go away with the confidence to continue to work with Scrivener and build on the basic knowledge they will have learned during the workshop.
Sadly, owing to a major upgrade in the program, this workshop is only suitable for those of you with Macs and we will be working to the very latest version of Scrivener so make sure you have downloaded it!
Requirements: This workshop is intended as a hands on workshop and participants will need to have the latest version of Scrivener (Scrivener 3) loaded to their Macs. It is available in a trial edition for Mac from the Literature and Latte Website. http://www.literatureandlatte.com/
Presenter Bio:
Alison Stuart is an award winning Australian writer of historicals with heart. Whether duelling with dashing cavaliers or waywards ghosts, her books provide a reader with a meaty plot and characters who have to strive against adversity, always with the promise of happiness together.
Alison is a long time member and past President of RWA. She describes herself as a "recovering lawyer" who has worked in the military and fire service, which may explain a predisposition to soldier heroes. She lives with her own personal hero and two needy cats and likes nothing more than a stiff gin and tonic and a walk along the sea front of her home town.
Alison hastens to say that she is not a techno-geek, just a humble writer who happens to adore Scrivener. Alison uses it on both Mac and PC and has taught this subject extensively.
Course Dates: 2nd April to 29th April 2018
Cost: RWA-Member – $55.00 Non RWA-Member – $88.00
*Please note, there is a $0.30 Trybooking fee at checkout.
Online - RWA Moodle Platform
(Course attendees will be notified after booking)
RWA's OWL Courses
PO Box Q740
Queen Victoria Building
NSW 1230
Contact Details:
Pauline Johnston
OWL Registrar
owlsregistrar@romanceaustralia.com
SaveSave
This event is currently closed and no contact details are available