FitNSW 2018:
Walkshop - The GreenWay
Thursday 15th March 2018
Walkshop: The GreenWay Tour with Nick Chapman (Greenway Place Manager, Inner West Council)
1.30pm-4.30pm
    The GreenWay tour will depart from the Aerial Function Centre UTS at 1.30pm following lunch and return to UTS by 4.30pm.

    The GreenWay tour will include a ride on the Inner West Light Rail.
The GreenWay is a 5km sustainable transport and urban environmental corridor which connects the Parramatta River at Iron Cove to the Cooks River at Earlwood through Sydney's Inner West. Following the route of the Inner West Light Rail which opened in 2014, the GreenWay features bike paths and foreshore walks, cultural and historical sites, public art, cafes, urban bushcare sites and a range of parks, playgrounds and sporting facilities.
If you would also like to go on the walkshop, please register for the GreenWay Tour
Cost: FREE but places are limited
Please register now.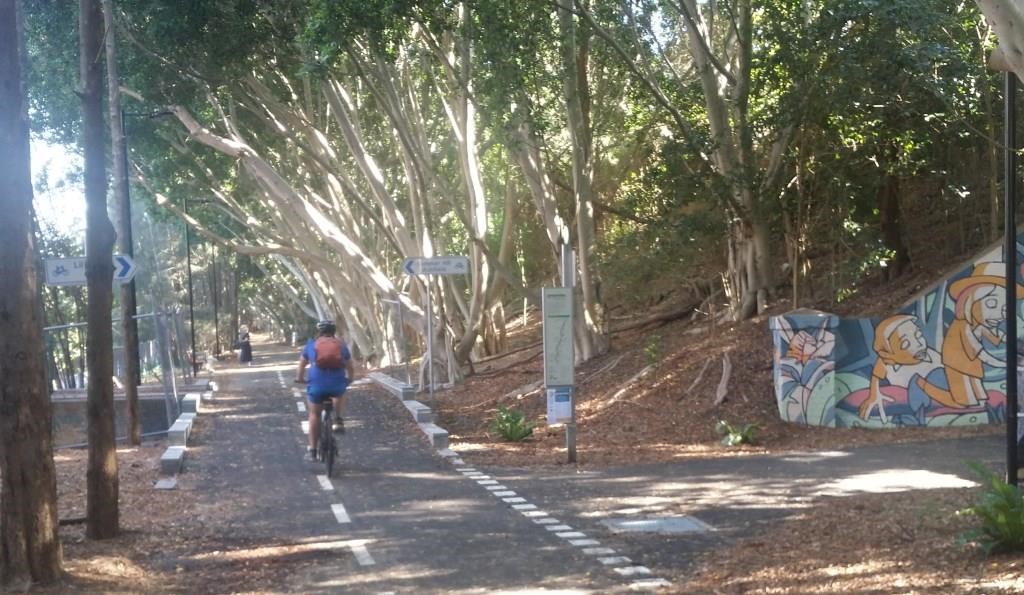 For more information about the GreenWay www.greenway.org.au
Please bring a hat, sunscreen, bottle of water, Opal card, socks and comfortable shoes.
For information regarding FitNSW or the Walkshop, please contact Vanessa Burow on 02 8922 2317 or email vanessa.burow@heartfoundation.org.au
To register for FitNSW 2018, click here.
This event is currently closed and no contact details are available