RWA's OWL: Becoming Visible - Creating Your Author ID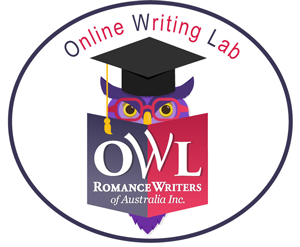 Authors, now more than ever before, need to work at marketing themselves. This effort can't be left up to your publisher, and if you are self-published it's still up to you to create some visibility about you and your books.
This course will focus on why identity is important – because it's unique to you, makes you recognisable, gives you focus and purpose and creates a platform for you to develop your promotion and marketing.
We will discuss what happens when you have no identity – you'll get overlooked, you lose sales, you eventually lose heart – and how identity is linked with our feelings of self-worth.
Even if sales and public recognition are not part of your long game, you still need to create your own identity and be comfortable with it.
Identity for writers is important – particularly when writing in different genres, when a separate identity may be needed for each.
The course will look at ways of creating identity, branding, how branding is not marketing (because it's 'pull' rather than 'push) and how branding becomes your essential truth or value and clarifies who you are.
Presenter's Bio:
Nan Berrett is an award winning former rural journalist who now runs her own media and marketing consultancy. She is an occasional blogger (both for herself and her
clients), editor, experienced public speaker, workshop and meeting facilitator and has a passion for creating visibility for her clients, who include local government, artists, authors, musicians and small business owners. Nan is a co-founder and Director of the Clare Readers & Writers Festival where she has also presented on and hosted panel discussions.
She is the author of a series of novellas through an online publisher in the genre of erotica and, when she has time, works on her fiction novel. A book of helpful bits and pieces A-Z Book of Stuff for People Who Write was launched at the 2017 Clare Readers & Writers Festival.
Website: http://www.wordsolutions.com.au/
Course Dates: 26th November to 23rd December 2018
Cost: RWA-Member – $55.00 Non RWA-Member – $88.00
*Please note, there is a $0.30 Trybooking fee at checkout.
Online - RWA Moodle Platform
(Course attendees will be notified after booking)
RWA's OWL Courses
PO Box Q740
Queen Victoria Building
NSW 1230
Contact Details:
Tania Lee
OWL Registrar
owlsregistrar@romanceaustralia.com
SaveSave
This event is currently closed and no contact details are available