Living and Working with P.T.S.D.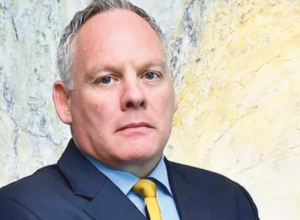 The guest speaker at the Sydney Rotary Club luncheon on Tuesday 13 February will be Kyle Tyrrell, a Board Member of Australian Resource Centre for P.T.S.D that supports, educates and advocates for Australians living with Post Traumatic Stress Disorder.
The Board of the Centre is made up of professional individuals that in some way are touched daily by P.T.S.D. and support growth through strong organisational skills and attention to detail in all of their dealings. They share a passion for contributing to a board that is focussed and determined to make a difference in the lives of those living with P.T.S.D.
Recent studies have shown that three-quarters of the Australian population have experienced at least one potentially traumatic event (such as a car accident, natural disaster, exposure to crime, loss of a loved one, or the violence of war) over their lifetime. Trauma affects people in different ways and, for some; the effects are so great that they develop the symptoms of Post-Traumatic Stress Disorder (PTSD), which interferes with their ability to cope in daily life.
Location
Castlereagh Boutique Hotel
169 Castlereagh Street, Sydney, NSW 2000
This event is currently closed and no contact details are available