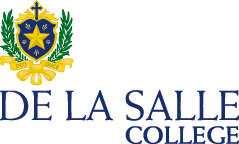 M.A.D - Mission Action Day
WHAT: M.A.D is the College's Social Justice fundraiser walkathon. Our students seek sponsorship for the 13km walk they undertake on Thursday 29 March 2018. Funds go mostly to needy local and overseas Lasallian projects. 
Gardiners Creek
Near East Malvern railway station 
This 13km loop walk operates between East Malvern railway station and the Hawthorn velodrome along the Gardiners Creek Trail.
TIME: 9:00am & 12:00noon
CONTACT DETAILS: Event Queries: Larry Evans            Phone: 9508 2307         Email: levans@delasalle.vic.edu.au
                                  Payment Queries: Ellenor Harris       Phone: 9508 2103          Email: eharris@delasalle.vic.edu.au
PRIVACY POLICY: All personal information will be handled in accordance with De La Salle College's privacy policy. To view the full policy, please visit www.delasalle.vic.edu.
This event is currently closed and no contact details are available