Chinese Swordsmanship Workshop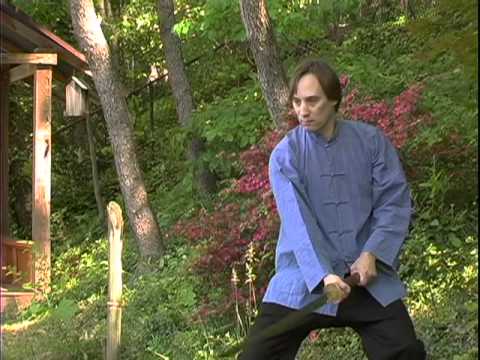 Scott Rodell will be teaching a weekend of workshops in Melbourne on Chinese Swordsmanship; teaching the use of the the Jian, a straight double edged sword used in one and two hands, and the Dao, a curved single edged cutting sword.
Scott M. Rodell has studied martial arts since the age of nine. He has dedicated the last three and a half decades exclusively to study of Yang Family Taijiquan (T'ai Chi Ch'uan) and has been privileged to receive instruction in push hands and free fighting from William C. C. Chen, sword and push Hands from T.T. Liang and the Yang Family Michuan Taijiquan, form, applications, push hands, fan, sword and spear, from Wang Yen-nien. He is the author of many books on martial arts and Chinese swordsmanship including: Chinese Swordsmanship – the Yang Family Taiji Jian Tradition, A Practical Guide to Test Cutting for Historical Swordsmanship, The Taijiquan Classics: A Martial Artist's Translation, and many others.

More information about Scott can be found on his school page, and his books can be found on Amazon.
Important Notice
Until we can be sure we have enough bookings to cover costs we cannot confirm this workshop will go ahead, as such in the event of a cancellation all monies will be refunded in full. Very early, and early bird prices are therefore provided as an incentive to book now.
Dates and Times
Saturday 26th of May:
Jian - Chinese straight sword, 10:30 am - 5 pm
Sunday 27th of May:
Dao - Chinese sabre, 10 am - 4:30 pm
 
Prices & Payment
| | | |
| --- | --- | --- |
| Description | Price | Cutoff date |
|   |   |   |
| | | |
| | | |
| | | |
Payment can be made in cash, by bank transfer, or by credit card. If you would like to pay with cash or bank transfer please
Contact Us
to arrange payment and you will be given special instructions to book.
The Melbourne Salle
4/64 Oakover Rd
Preston 3072
This event is currently closed and no contact details are available