Duff presents 'ATTACK OF THE SEX ROBOTS!"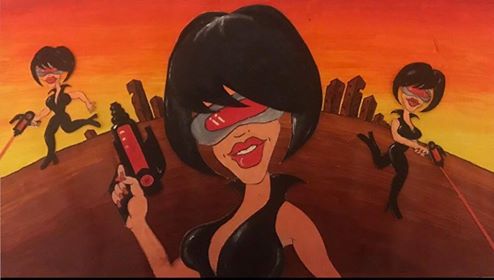 The movies gave us HAL 9000, The Terminator, R2-D2, and WALL-E, it turns out the only robots humans are interested in are the ones we can get busy with. So just how did Melanie Griffith's 1985 sci-fi movie "CHERRY 2000" improbably become one of the most accurate depictions our future? Find out from one of Melbourne's most unique performers. Free entry for sexbots.
The Dog House (At the Waterside Hotel)
508 Flinders St 
Melbourne, VIC 3000
Grab any tram heading along Flinders Street or come to Speakeasy HQ and one of our Ushers can show you the way!
If you have any questions, contact the beautiful Knuckles at Knuckles@Speakeasy-HQ.com or Phone - 0447 199 914
If contacting Speakeasy HQ during show times, please ensure you leave a voicemail or send an SMS to assist in a quick reply.
Like us on Facebook Speakeasy HQ for up-to-date listings of performers, promotional offer and the latest news or for more information, bookings or the latest specials log onto the website.
This event is currently closed and no contact details are available