WIRED OPEN LABS 2018: Chunky Knitting

The WIRED Lab WELCOMES SAMANTHA LONGMORE from OHHBULLDUST AS PART OF THE WIRED OPEN LABS WORKSHOP SERIES 2018.

Learn to knit like Samantha from Ohhbulldust, and take home your own chunky wool knit throw!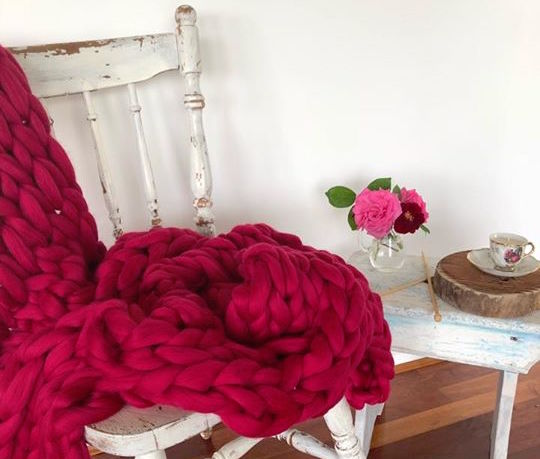 Knit like Ohhbulldust.

This workshop offers you and your friends a chance to learn a little or a lot about Australian merino wool, its qualities and how to turn a bunch of of felted wool yarn into a masterpiece!
Sam will educate and teach you skills to further progress your knitting, give you wonderful memories, and the chance to say, "yep I made that". 
And the best part - no knitting experience needed!
Ohhbulldust was created to tackle mental health issues and release creative juices, deliver a feeling of accomplishment, and to work with one of our country's best fibres.
You'll learn how to knit using a technique created to suit Samantha's ability, and you'll take home with you a finished chunky knit couch throw.
ABOUT SAMANTHA
Here's a bit about myself and how Ohhbulldust came to be.
I love everything agriculture. I spent many years from the age of about 5 out in the paddocks, riding my motor bike, fox shooting, or helping the farmers my father worked for with odd jobs here and there. I didn't come from a farming background, but I LOVED it.
Skip ahead 10 years and I was working on a friend's farm and at a night club, saving up to head to my choice of career in the army, when driving home from work super early one morning I was involved in a double MVA resulting in losing the use of my right-hand side. From my collar bone to my toe (hemiplegic) & refined to a wheelchair. It was over, I thought.
A life changing accident & my rehabilitation would be my life - almost 4 years on (still early days so I'm told) in a mental slump and physical stand still, I used my creative skills, frustration and drive to get busy! One day, after a lot of trial and error, I invented my very own large-scale knitting method. I incorporated my love of the land and tracked down some beautiful Australian merino wool, taught myself to dye & felt the wool on a larger scale and off I went. Ohhbulldust was born and generating a following.
It's been my saviour keeping my mind constantly busy, getting me out meeting new, creative and influential people.
I look forward to meeting you as part of this new chapter of the Ohhbulldust journey!
Who Should Attend?
This one day workshop welcomes any level of experience. 
What You'll Get
Each attendee will leave this session both with their own handmade chunk knit woolen throw, and having learnt Samantha's very own knitting techniques.
Participants will also be provided with a yummy home-made snack and/or fruit platter, and refreshments.
What To Bring?
All materials supplied on the day.
DATE & TIME
Saturday 28 July, 2018
10:00am - 12:30pm
Location
The Yard Studio
Studio 2, 4 Doors Up, Harden Road
Jugiong NSW 2726
For groups who wish to organise an experience of all Jugiong has to offer we highly recommend Jugiong Retreats, an 'experiences' booking service.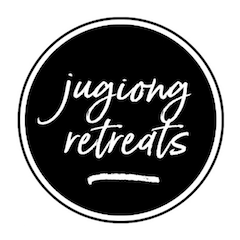 cOST
$150 per ticket (GST inc)
30 places available
Contact Details
Anna Schoo | The Wired Lab | anna@wiredlab.org
---------------
---------------
This project is assisted by the Australian Government through the Australia Council, its arts funding and advisory body.

The Wired Lab is supported by the NSW Government through Create NSW.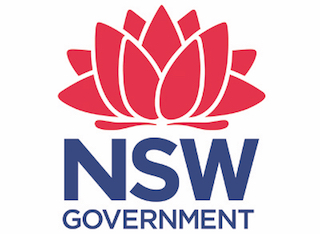 WIRED OPEN LABS 2018: Chunky Knitting
Make a booking, click below
Resend tickets to your email address.
Contact the event organiser.
You can review the event organiser's terms and conditions here.
WIRED OPEN LABS 2018: Chunky Knitting
You can review the event organiser's terms and conditions here.
If you can't find your tickets, click here.
Your email has been sent.
The organiser will be sent the details of this message.
Sorry, there appears to have been an error. Please try again later.