CREMS Bundanoon Workshop 2018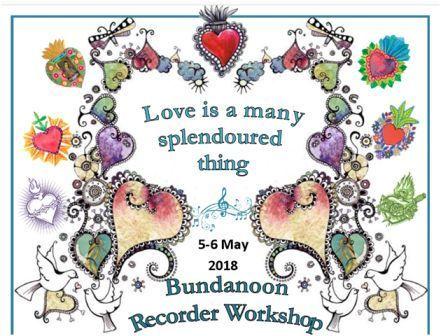 DESCRIPTION
Love is a Many Splendoured Thing
"If music be the food of love, play on," said William Shakespeare.  Love has been the inspiration for the making of music over thousands of years. From the ritual Love Song for Shu-Sin (2,000BC), the sacred chants and conducti of the early church, the songs of the qiyan of medieval Spain, the courtly love songs of the troubadours, the motets, canciones, and chorales, the bawdy songs and dances of the market place and the lullabies of the hearth, right across to complex operatic arias of affection throughout the Baroque and Classical periods.
 
This recorder workshop will explore the rich musical river of Love's delights and tragedies over the centuries and bear witness to the charitable love of God, the concealed and open allusions of desire as well as the mourning of lost love and the pain of unfulfilled longing.
 
Be prepared for joy, laughter and tears!
DATE:
Saturday 5 and Sunday 6 May 2018
TUTORS:
Alexandra Bailliet-Joly, Barbara Jerjen, Robyn Mellor and Ruth Wilkinson
SCHEDULE: (Timings are approximate and subject to change.)
Saturday: 9.00 – 9.30 am registration and set up for Massed Play.
9.30 - 10.30 am Massed Play
Workshop sessions: 11.00 am to 5.00 pm with breaks
Dinner 7 pm (Bundanoon Hotel)
Sunday: Workshop sessions – 9.00 am to 2.30 pm.
Massed Play from 3.00 - 4.00 pm.
COST of WORKSHOP:
$95 for CREMS/SSRP members / $100 non-members
$100/$105 for registration after 31 March 2018
$50 / $55 for registration for 1 day only
$38.00 if you wish to attend the dinner on Saturday
Registrations close 20 April 2018
VENUE:
Bundanoon Public School
Church St
Bundanoon, NSW 2578
CONTACT DETAILS:
cremspresident@gmail.com
This event is currently closed and no contact details are available